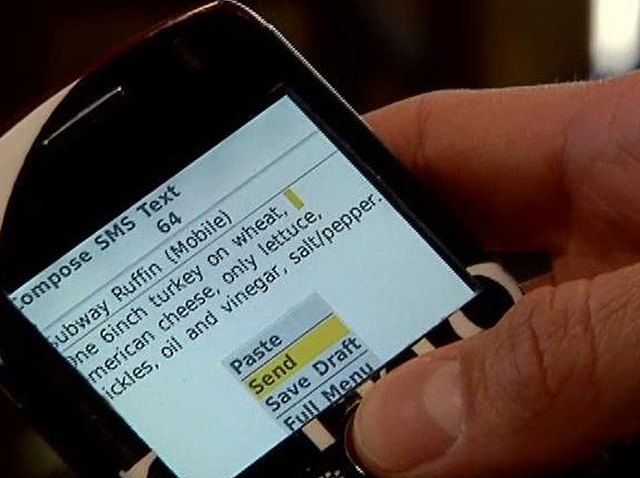 It's a busy lunch-time crowd on the campus of University of California San Diego, but the students standing in line at Subway could jump to the front with a text message.
The on-campus Subway is using a new system that let's customers text in their sandwich order before they arrive, then simply pay at the counter and go. The system is being tested at Subway shops in San Diego, Los Angeles, Santa Barbara and Bakersfield.
"Right now we're averaging about 10 to 15 orders, but it is taking off," said store owner Raghu Marwaha. "We have a feeling that in locations like these, where you have a large crowd waiting for their sandwich, it will take off very soon."

When you consider that the average person texts 15 to 20 times a day, it sounds like a no-brainer to offer the service.
Local
Local news from across Southern California
For a small business, texting eliminates phoning in orders, which means customers don't have to wait for someone to answer the phone, according to Ford Blakely, the founder of Zingle, the company offering the texting order system.
"It takes away the frustration of making sure they heard your order and taken down your order correctly," Blakely said.
Zingle, based in San Diego, was born out of Blakely's desire to get his caffeine faster in the morning.
"I figured there had to be an easier way to kind of pre-order my coffee so it was ready for me, it was hot and I didn't have to wait," he said.
Once the customer sends the text, it's printed out behind the counter and the customer gets a confirmation.
Who's using it? Blakely said the early adopters are the younger generations, of course, but some customers well in their 60's text too.
"It's catered to the customers that frequent the same restaurants," he said. "They know what they want. They can save their order in their phone very easily, fire it in."
San Diego is a test market for the system. Right now, Subway and some bagel and smoothie stores are using Zingle.
Marwaha said the system is already proving successful.
"As a matter of fact, we've had call-in orders for a number of years and have not produced the results that this is producing," he said.
Already text orders have surpassed phone orders at other stores, according to Blakely -- a sign of the times that when you're hungry, a text is as good or better than a phone call.