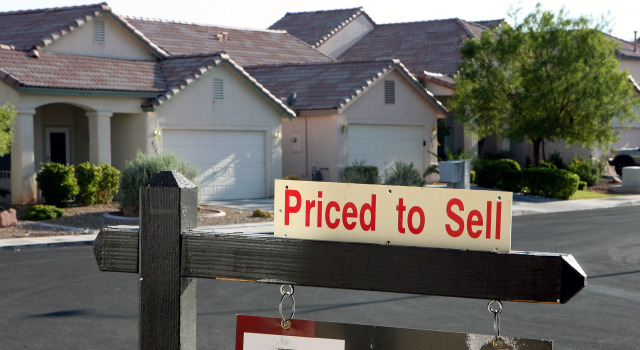 Stressed homeowners with now-unaffordable mortgages are making deals with banks for "short sales," but may find themselves sued by their former mortgage holders even after they walk away from their homes, according to a report in The North County Times of Oceanside.

Homeowners are being surprised by clauses in their new legal documents which allow mortgage holders to sue to recover their financial losses against unwitting homeowners who were counting on a short sale to get them out of a mortgage mess, the newspaper reported.

The newspaper said real estate lawyers in northern San Diego County are increasingly finding language in short sale agreements from lenders that allow them to sue for any "deficiency" after the home is sold at a loss to both the mortgage holder and the homeowner. This language means the bank could go after the homeowner even after the bank has agreed to such a short sale, the lawyers said.

One real estate broker in Vista said lenders are reserving the right to sue homeowner years after the short sale disposes of the house. The banks "are saying, 'Down the line, if you have the money, we'll go after it,'" said Susan Anderson, manager of a Coldwell Banker office in the San Diego suburb.

Lawyer John Brady said the banks appear to be luring homeowners out of mortgages that are legally protected from collection suits, get them out of the house and into a legal arrangement that opens the door to suits. "They're being sneaky," Brady told the North County Times. "They're trying to keep the door open to be able to collected on any deficiency."

California law protects homeowners from being sued by their mortgage holders, who are limited to the legal tool of foreclosure to collect on a delinquent mortgage. This protection applies only to first mortgages, and it prevents a bank from filing a collection lawsuit unless it wants to foreclose on the property, which can be a costly procedure.

By agreeing to a short sale, the homeowner can avoid foreclosure and save his credit rating, attorneys told the newspaper. But the banks are inserting language into the deal to reserve a right to go after the homeowner years after the short sale.

The newspaper obtained a copy of a proposed short sale agreement between a homeowner in El Cajon and Countrywide Financial, which included a clause that reserved a right for the lender to "pursue a deficiency judgment for the difference in the payment received and the total balance due."

Lawyers told the newspaper that banks will withdraw that language when challenged. Hiring an attorney to represent a homeowner in the process costs between $1,000 and $1,500.

Home prices in parts of California have dropped as much as 40 percent, and as many as three out of every four homeowners in some hard-hit areas like Riverside or San Diego County find themselves paying mortgages that are worth more than their houses are worth. About 40 percent of the homes sold in San Diego County are apparent short sales, analysts told the newspaper.

The North County Times said it could not find any lawsuits filed by mortgage companies to recover losses after a short sale had been concluded. But real estate experts said they have heard about collection letters from mortgage lenders like Bank of America, Wells Fargo and JPMorgan Chase, the owners of the former Washington Mutual.

"Stay tuned, fasten your seat belt," said Escondido real estate lawyer David Bright. "We have to wait and see what these lenders do. They might not think it's worth it politically."

Copyright Archive Sources