Chiquita, the skateboarding Chihuahua, found her new home on Thursday with a Laguna Beach man who adopted the pup after he felt "love at first sight" with her.
The 6-year-old pooch was waiting for her new dad at the Baldwin Park Animal Care Center after her first owner had to surrender her for financial reasons. After seeing her photo and watching a video of her roll down the sidewalk on her homemade scooter, Joe Cockrell had to meet Chiquita.
"When I saw the NBC4 story and the video of Chiquita, I immediately contacted the shelter," Cockrell said. A shelter employee told him to come meet her in person.
"I did, and tonight Chiquita is sleeping on my lap," he said. "It was love at first sight!"
Chiquita came with her doggie skateboard, but Cockrell and his friends plan to build her a newer, shinier one. She got in a quick skateboarding session once they got home, and her adorable obsession with riding was an instant hit with Cockrell's neighbors.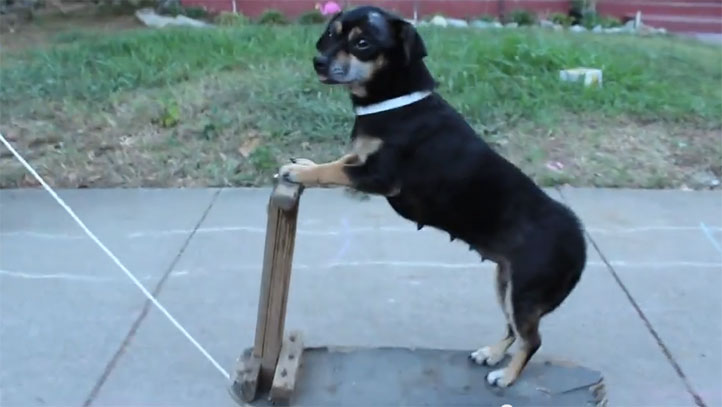 "She is a very, very sweet and shy dog," he said. "She is going to have a wonderful, spoiled life."
Local
Local news from across Southern California
The scooting pooch will need some more health care before she is back to 100 percent, but her new parent already has a veterinarian ready to nurse her back to health.
Cockrell detailed his adoption experience in his blog, where he posted pictures and video from his first day with Chiquita -- his new best friend with a "gentle soul."
"Look out for us out and about in Laguna Beach soon," he wrote. "Thank you NBC4 for helping us find each other!"
More Southern California Stories: