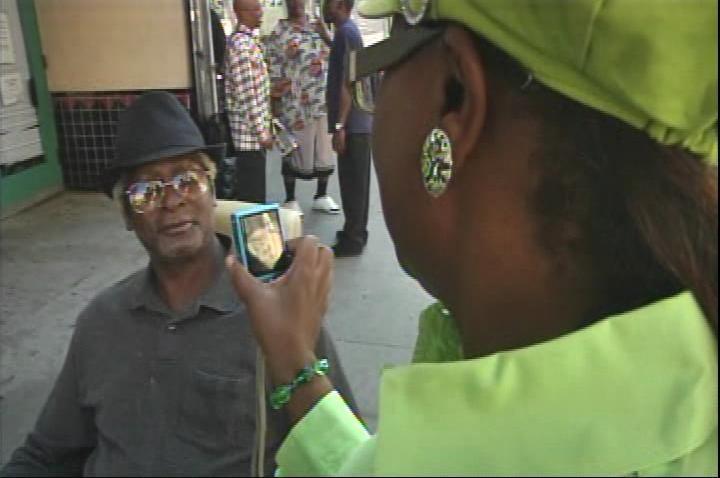 Creativity is defined as the ability to transcend traditional ideas, and create meaningful new ideas and interpretations.
Normally Skid Row doesn't have a reputation for being a center of creative activity -- but creativity not only exists, it thrives in the form of photography.
It all started when photographer and occasional Wired.com contributor Dave Bullock organized a photography club on Skid Row, which is a massive encampment of 7,000 to 8,000 people in downtown Los Angeles.
Local
Local news from across Southern California
He gave cheap digital cameras obtained through a city arts grant to people in Skid Row. Then after the participants got brief lessons in composition, they were turned loose.
Over a six-month period, Skid Row photographers shot more than 20,000 pictures.
An amazing body of work appeared, ranging from flowers to architecture to a man defecating in the middle of the street.
Club members say they have learned to look at their surroundings in a whole new light, and see beauty where they never saw it before.
Some of their photos were presented to the public for the first time last November when The Skid Row Photography Club had its first show, "The Beauty of the Street."
More than 500 attended the event, and proceeds from the sales of the photos were split: half of the money going to the photographer and half going to buy more cameras.
Now the group has a new collection of photographs on display at a storefront at 5th and Main, and its works are sometimes exhibited during the Thursday night downtown art walks.
Donations of any camera that still works, no matter how old or how many megapixels, is welcome. Got a camera you want to donate to the club? Email eecue@eecue.com.