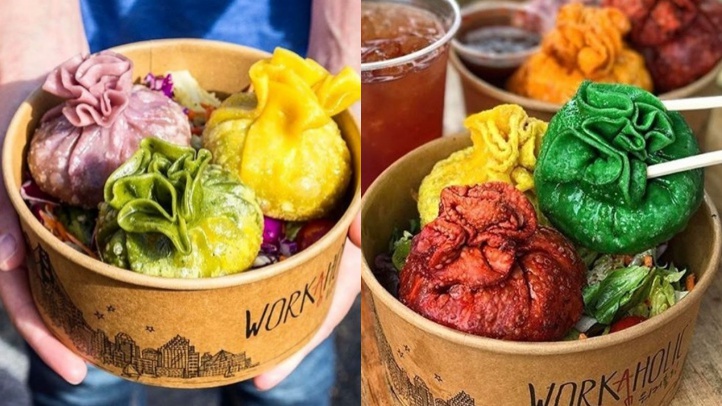 What to Know
Saturday, Feb. 2
Santa Anita Park
Noon to 4:30 p.m.
It's always a day made for dumplings, around the calendar, at every point of the year.
But, real talk, and truth time, and all that: Wintertime is extra-dumpling-licious, and if you're not consuming four or five orbs stuffed with savory meats or zingy vegetables, at least every few days, you're really not abiding by the eating rules of the coldest season.
Of course, those rules are not ironclad, but our continuing devotion to the dumpling is very much so. And it's a perpetual longing so many of us share, one that Smorgasburg LA definitely understands.
Local
Local news from across Southern California
So much so that the downtown foodie market will call upon Santa Anita Park on Saturday afternoon, Feb. 2 for a full-on celebration of dumplings.
"Smorgasburg Dumpling Day at the Races" is the second annual go-around for this popular event. It's a tasty to-do that includings "dumpling crawl" packages, and chances to sip craft brews, and, of course, opportunities to cheer on those fast, fast ponies.
If you go the Dumpling Package route, you'll score an order of dumplings, a craft beer, and a few different elements to help your day at the track be even more cheer-worthy.
There's a Dumpling Crawl 4-pack, too, to ponder. And ponder it, you should, as so many great spots'll be participating, including Workaholic Korean Food and Stuff'd Dumpling Shop.
This is a "rain or shine" event, do note. And since dumplings are so tummy filling, and so warming to both the spirit and cockles, it makes sense that they're an ultimate foodstuff when the weather is damp.
Dumpling-up on your do-knows now, dumpling-devoted horse mavens of Southern California.
Copyright FREEL - NBC Local Media