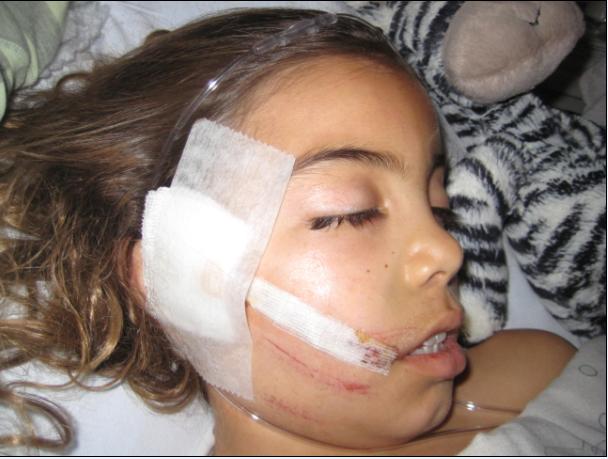 Weighing just 58 pounds little 9-year-old Haylee Melendez is agile enough to negotiate the slopes of Bear Mountain in Big Bear on her snowboard.
But Haylee was not tough enough when the Rancho Santa Margarita girl was run over by a snowboarder on a sunny Saturday afternoon January 2. Her leg was broken in several places and she suffered severe injuries to her face.
The man who ran over her never stopped to check on her condition. Deputies said he committed a criminal act by not stopping and trying to help the little girl.
Local
Local news from across Southern California
The suspect is described as a white male adult, 25-30 years of age, approximately 5'10" - 6'2" tall, wearing a black and white jacket, black pants, and using a black snowboard. The Big Bear Sheriff Station has taken a report and is actively investigating all leads to identify the suspect. Big Bear Detectives worked with the victim and her family to produce a composite sketch of the suspect.
Deputies reported that Haylee was "stuck and injured by an unknown white male snowboarder while on the slopes at Bear Mountain Ski Resort. The male snowboarder struck the victim and continued down the run without making contact with the victim.
Haylee is in good spirits but it's going to be a long time until she hits the slopes again.
The Big Bear Sheriff's Station is asking for the public's help in identifying the suspect. Anyone having information regarding the collision or identity of the suspect is asked to contact the Big Bear Sheriff's Station at (909) 866-0100. Information can also be reported anonymously by calling WE-TIP at (800) 78-CRIME.