A 28-year-old man suspected of fatally beating his 81-year-old landlady in Los Feliz and then falling or jumping to his death was an actor who appeared in the hit TV show, "Sons of Anarchy," police confirmed on Thursday.
Jonathan Kendrick Lewis died on Wednesday before 10:40 a.m. in the 3600 block of Lowry Road, said Lt. Larry Dietz of the Los Angeles County coroner's office.
Lewis played prospect biker Kip "Half-Sack" Epps in the the FX series "Sons of Anarchy," said Los Angeles Police Officer Norman Eisenman, a department spokeswoman.
Police went to the neighborhood of multi-million dollar mansions after neighbors reported hearing a woman screaming, said Cmdr. Andrew Smith, a Los Angeles Police Department spokesman.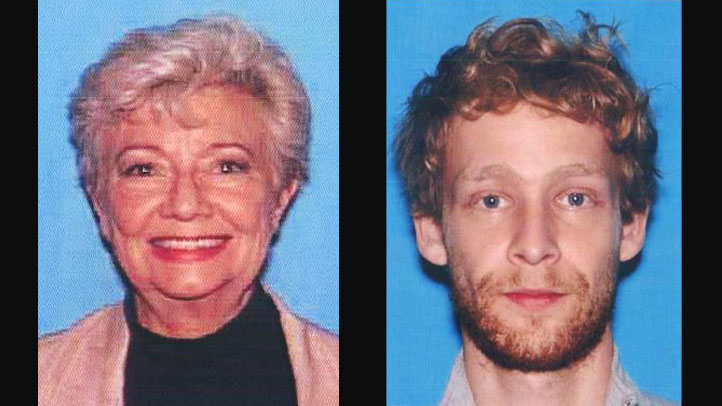 The landlady, identified as Catherine Chabot Davis, pictured in her DMV alongside Lewis', who rented rooms to actors, was found dead inside, police said. She suffered major trauma to the head, officials said.
Local
Local news from across Southern California
How she died was not immediately determined, officials said.
Lewis, who rented a room at the home, was found outside on the driveway, Smith said.
He apparently fell or jumped from a roof, balcony or stairway at the house, Smith said, adding police do not believe he was pushed because there was no one around to push him.
Details about the case are sketchy, but it appeared that Davis died in a fight with Lewis in the house before Lewis ran outside and got into a fight with a couple of neighbors, police said. He apparently ran back into the house, got onto a roof, balcony or staircase and fell onto the driveway, Smith said.
Lewis' screen credits on imdb.com include "Sons of Anarchy," as well as "The O.C.," "Boston Public" and "Criminal Minds." He also appeared in the 2010 film "The Runaways."
Lewis was released from jail on Friday, the Los Angeles County Sheriff's Inmate Information website shows. He had served time for a residential burglary conviction, according to the Los Angeles County District Attorney's Office.
Follow NBCLA for the latest LA news, events and entertainment: iPhone/iPad App | Facebook | Twitter | Google+ | Instagram | RSS | Text Alerts | Email Alerts