Investigators were looking into whether a 28-year-old actor may have taken drugs before fatally beating his elderly landlady and then attacking neighbors before plunging from a wall to his death, police said.
Jonathan Kendrick Lewis, a former actor who appeared in the hit TV show, "Sons of Anarchy," is suspected in the Wednesday morning rampage in the 3600 block of Lowry Road in an upscale Los Feliz neighborhood, officials said.
Series creator Kurt Sutter Tweeted on Thursday that "it was a tragic end for an extremely talented guy, who unfortunately had lost his way.
Local
Local news from across Southern California
"I am deeply sorry that an innocent life had to be thrown in his destructive path."
Lewis played prospect biker Kip "Half-Sack" Epps in the FX series "Sons of Anarchy."
Police went to the neighborhood of multi-million dollar mansions after neighbors reported hearing a woman screaming, said Cmdr. Andrew Smith, a Los Angeles Police Department spokesman.
The woman, identified as Catherine Chabot Davis, 81, pictured alongside Lewis, was found dead from major head trauma inside the ransacked home alongside a dead cat, police said.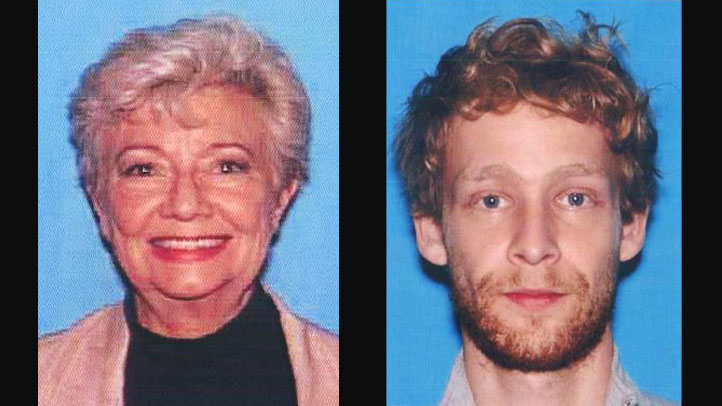 Details about the case are sketchy, but it appeared that Davis died in a fight with Lewis in the house before Lewis ran outside, hopped a fence, attacked a house painter and two neighbors, climbed a wall, then fell to his death, police said.
Officers found Lewis' body in a driveway.
The others were not seriously injured.
Neighbors said Lewis was one of 10 tenants living in Davis' house. She rented rooms out to actors.
Police don't know what triggered the rampage, but described Lewis' behavior as strange. They spoke of Lewis having superhuman strength, which experts say some drugs can trigger.
Among the suspicions are that Lewis was under the influence of a new designer drug called "Smiles" that law enforcement blame for at least two recent teen deaths in North Dakota.
"New drugs come out all the time," Smith said. "That's one of the things detectives will look at."
Addiction specialist Howard Samuels, founder of Hills Treatment, said "smiles" is especially dangerous, because unlike meth, "smiles" is also hallucinogenic.
"It creates hallucinations that could be so powerful along with the paranoid delusions, that the person doesn't know what they are, what reality they are in, and it ends up in an insanity," said Samuels.
Lewis was released from jail on Friday, the Los Angeles County Sheriff's Inmate Information website shows.
He served time for residential burglary and assault with a deadly weapon convictions, according to the Los Angeles County District Attorney's Office.
Lewis' screen credits on imdb.com include "The O.C.," "Boston Public" and "Criminal Minds." He also appeared in the 2010 film "The Runaways."
Follow NBCLA for the latest LA news, events and entertainment: iPhone/iPad App | Facebook | Twitter | Google+ | Instagram | RSS | Text Alerts | Email Alerts