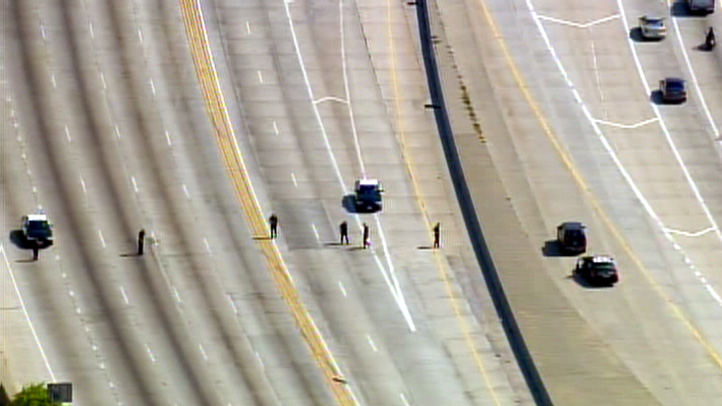 Los Angeles Police reopened the southbound 110 Freeway after closing it for more than two and a half hours after suspects in a high-speed pursuit reportedly tossed rounds of ammunition out of their vehicle Friday morning.
The entire southbound Harbor (110) Freeway was shut down from the 10 Freeway to the 105 Freeway, while police searched the area looking for evidence.
The freeway was reopened shortly before 11:30 a.m.
Local
Local news from across Southern California
Police arrested the three assault suspects after chasing their van to the area of Main Street, just south of the Gardena (91) Freeway in Carson.
The chase began at 8:17 a.m. near Sixth and San Pedro streets, where officers investigating an assault case tried to stop the vehicle, said Los Angeles police Officer Chris No.
Officers chased the van onto the southbound 110 Freeway and onto the eastbound Gardena (91) Freeway. The vehicle exited at Main Street and stopped south of the freeway, where the men surrendered at about 8:30 a.m.