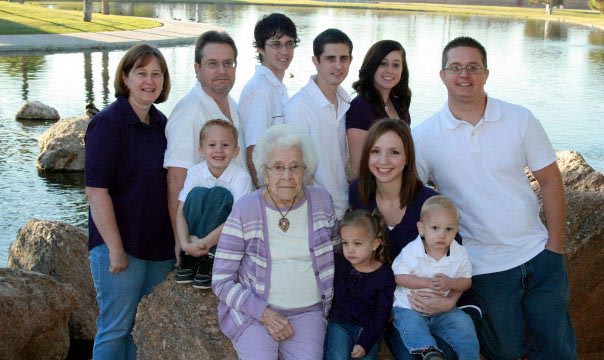 Florence Mary Canonic has lived through 19 U.S. presidents, both World Wars, the Great Depression, segregation, the first Super Bowl, most of the world Olympic Games and many other monumental events and changes in the world.
On Tuesday, she turned 110 years old.
"I've just had a normal life and taken the days as they have come," Canonic said.
Local
Local news from across Southern California
No. 8 of 11 children, she was born in Hyde Park, Utah, in 1902 by the hands of her grandmother, who was a midwife.
At 10 years old, her family moved to Metropolis, Nev., where she spent her childhood on a farm, giving her a green thumb she passed along to her grandchildren.
"She set early on good examples on eating properly and how to have a garden," said Laurine Marshall, Canonic's granddaughter.
As long as she can remember, her grandmother was canning fruits, Marshall added.
She is the last of her siblings still alive and described her life as a happy one.
"It's been a pleasant life and I've been taken very good care of. I'm happy about it. I'm healthy," Canonic said.
After high school Canonic received a teaching certificate and taught until her retirement in the 1960s.
She remained active throughout her life and traveled all over the world witnessing the many changes that happened in her time.
She married Bert C. Canonic at 25. They had one son, Keith Canonic, who gave her a wealth of family to be surrounded by.
She now has five grandchildren, 14 great-grandchildren, 16 great-great-grandchildren and one great-great-great-grandchild.
Her family will be celebrating the momentous event this Saturday at the Church of Jesus Christ in Arcadia, Calif.
She is very anxious for the days to come, said Florence, who now lives with Keith and his family in Temple City.
When asked what advice she would give the younger generations, Florence said, "Just have fun."
Follow NBCLA for the latest LA news, events and entertainment: Twitter: @NBCLA // Facebook: NBCLA