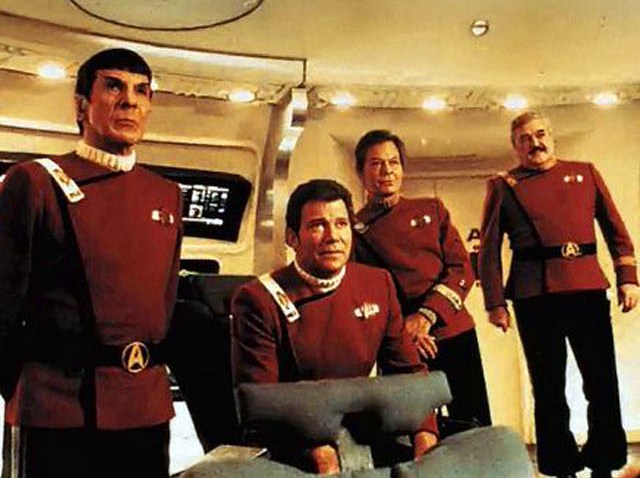 Wall-to-wall "Star Trek" artifacts will be available for Trekkies to enjoy starting Saturday, when "Star Trek: The Exhibition" makes its Inland Empire debut at the Riverside Metropolitan Museum.
The Riverside City Council allocated $75,000 for the licensing rights to the traveling exhibit that was assembled by Paramount Studios.
"We expect to make it all back," said Ennette Morton, the museum's director. "This is our first traveling blockbuster exhibit here in Riverside. We're very excited."
Local
Local news from across Southern California
The exhibit, one of three that Paramount leases out, covers all 7,000 square feet of the museum's new studio at University Avenue and Main Street, less than a block from City Hall.
Highlights include full-scale replicas of sets from the Star Trek television shows and all 11 films.
Visitors can look inside the Starship Enterprise's sickbay and transporter room, or walk onto the bridge while sound effects of engine noise and the ship's sliding doors play overhead.
Items on display include Star Fleet uniforms, radiation jumpsuits and phaser pistols, models of alien vessels and life-like head casts of Cardasssians, Borgs and Vulcans.
Some of the wares are from the television episodes and movies, including a torn uniform worn by Ricardo Montalban, who played the villain in "Star Trek II: The Wrath of Khan."
A "Star Trek" timeline takes up an entire wall, complete with a history of how the show evolved from Gene Roddenberry's concept.
A photo lab is set up on-site, where visitors can have their pictures taken in the captain's chair, with the choice of four backdrops from the Enterprise.
There is also a gift store, offering Star Trek shirts, a monopoly game and battery-operated Tribbles -- fist-sized hairballs featured in a famed 1967 episode of the series titled "The Trouble with Tribbles."
Morton said book signings with series writers and other special events are also on the docket. Admission to the exhibit is $15 for adults and $12 for children.
The 32-week showcase wraps up Feb. 28.
Copyright CNS - City News Service