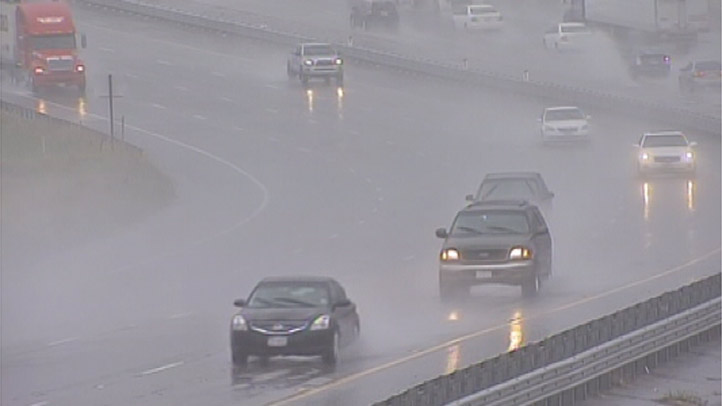 The major storm that swept through Southern California Friday knocked out power to thousands and resulted in vehicle collisions across the region.
Full Coverage: Storm Hammers Southland | Rain? We Party Anyway
Midday Friday, Southern California Edison reported power outages in several locations across its territory, including nearly 2,000 customers affected in Palos Verdes Estates, about 1,400 in Santa Monica, nearly 500 in West Hollywood and about 430 in Santa Clarita.
Local
Local news from across Southern California
Of those, power had been restored to all but 25 in Palos Verdes Estates and 92 customers in Santa Monica. But by 5 p.m., an additional 2,400 were without power in the city of San Bernardino, along with 1,300 customers in the Adelanto area.
Crews were working hard to restore power, Danny Chung of the private utility said. He reminded residents not to approach downed power lines, and to call 911 when the downed cables are spotted.
On Twitter, Southern California Edison asked customers to tweet their outages to it.
Also on Twitter, the Los Angeles Department of Water and Power said on Friday afternoon that about 5,000 of its 1.4 million customers were without electricity. Spokeswoman Stephanie Spicer said in an email that outages are affecting Exposition Park, Gramercy Park, Westlake and Del Rey.
By 5 p.m., DWP was saying 2,569 customers remained without power. Those still affected were in Del Rey, East Hollywood and Gramercy Park, according to a tweet.
The California Highway Patrol reported 366 traffic collisions in Los Angeles County between 5 a.m. and 5 p.m., compared to 138 for the same period last Friday.
Follow NBCLA for the latest LA news, events and entertainment: iPhone/iPad App | Facebook | Twitter | Google+ | Instagram | RSS | Text Alerts | Email Alerts