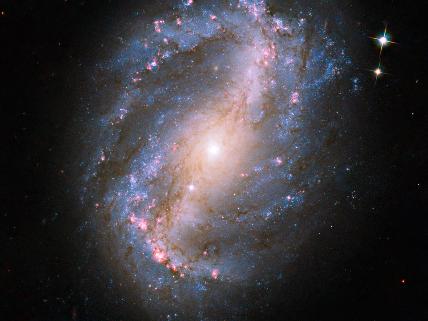 Ever want to travel the whole universe in one evening? You can make that wish come true Thursday and Friday in Pasadena.
It's JPL lecture time again.
This month's topic will range from near earth asteroids to the most distant galaxies, as scientific results from the Spitzer Space Telescope are discussed.
Local
Local news from across Southern California
The Spitzer Space Telescope was launched in 2003 as the infrared member of NASA's family of Great Observatories.
It completed the first phase of its scientific journey with the exhaustion of its liquid helium cryogen in May, 2009.
The lecture will show a selection of Spitzer's breathtaking images and review the astounding scientific bounty of the mission, ranging from studies of near Earth objects to determining the masses of the most distant galaxies known.
The richness of Spitzer's scientific return is indicated by a list of the areas to be touched on in this review: exoplanets, the physical and chemical properties of protoplanetary disks, comparison of exoplanetary systems with the solar system, star formation, galactic structure and nearby galaxies, clusters of galaxies, galaxies in the early Universe, and the infrared background.
The speaker for this lecture is Dr. Michael Werner, Chief Scientist, Astronomy and Physics Directorate, JPL Project Scientist, Spitzer Space Telescope.
Spitzer has been managed during both development and operations phases by JPL, and the scientific operations are carried out at the Spitzer Science Center at Caltech.
There will be two lectures on the subject.
The first is Thursday, October 14th at 7 PM at The von Kármán Auditorium at JPL, 4800 Oak Grove Drive, Pasadena, CA.
The second is Friday, October 15th at 7 PM at the The Vosloh Forum at Pasadena City College, 1570 East Colorado Blvd., Pasadena, CA
Admission and parking are free for all lectures, no reservations are required, and seating is limited.
The Theodore von Kármán Lecture Series, named after JPL's founder, and presented by JPL's Office of Communication and Education, brings the excitement of the space program's missions, instruments and other technologies to both JPL employees and the local community.