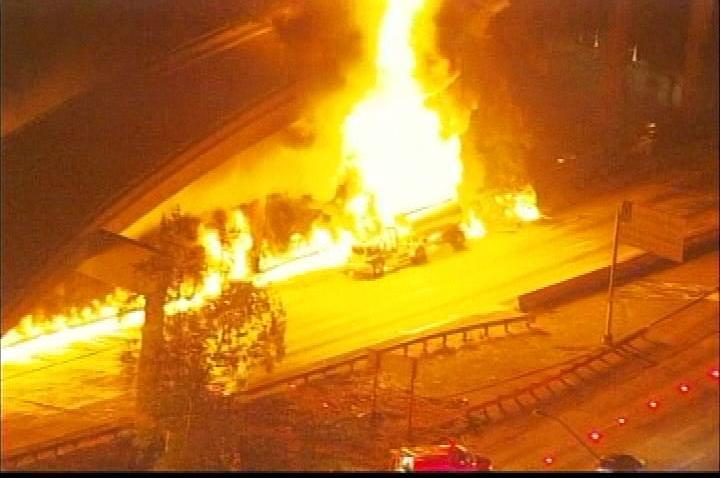 All lanes of the 134 Freeway remained closed after firefighters had put down a freeway blaze caused when a gasoline tanker carrying 8,600 gallons of fuel exploded in flames on the 134 Freeway near the southbound 5 Freeway shortly after 11 p.m. Saturday, according to the California Highway Patrol.
No injuries were reported.
Billowing smoke obscured the freeway and a nearby overpass, and officials were concerned with the structural integrity of the bridge.
Local
Local news from across Southern California
By midnight, firefighters had the fire under control.
According to Total Traffic LA, the Westbound 134 was jammed from Brand Blvd and the eastbound 134 was jammed from Buena Vista. The southbound 5 was stop and go from Alameda, but traffic on the southbound 5 to the eastbound 134 was expected to be let through shortly after midnight.