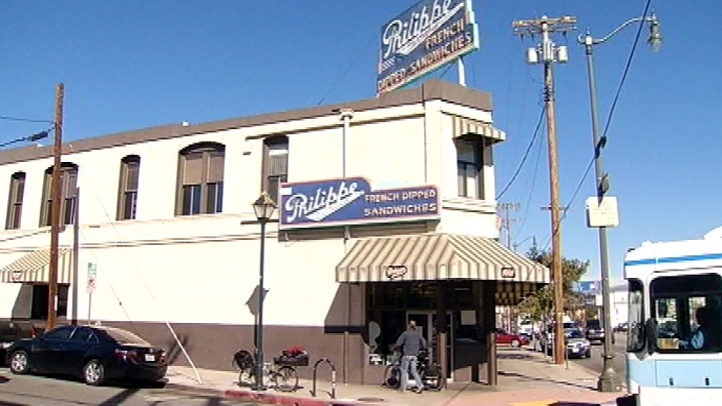 Customers at Philippe's will soon see a change in the price of coffee at the historic restaurant where not much has changed through the decades.
On Feb. 2, the price of coffee will increase from 9 cents to 45 cents.
Mostly famous for its French dipped sandwiches, Philippe's is also well known for inexpensive coffee. Customers could walk in with a dime and pay the 9 cent fee for coffee -- add one cent in for tax -- and walk out with a warm cup.
Local
Local news from across Southern California
"It's a tradition-bound restaurant," said manager Mark Massengill, whose family has owned and operated Philippe's for four generations. "Changing prices on the menu is not taken lightly. We took a lot of time considering the change."
The 400-percent increase -- which sounds like a lot when you look at it in terms of percentages -- plus 5 cents for tax means a cup will now cost customers 50 cents. That's still a bargain compared to $4 designer desserts masquerading as coffee at some coffee shops.
The last time Philippe's raised its price on coffee was in 1977 from 5 cents to the now 10 cents (with tax included).
So far, loyal customers understand that the landmark restaurant was losing money with every cup because coffee prices are rising globally, Massengill said. Coffee prices saw a sharp increase from March 2010 to May 2011, according to the International Coffee Organization. Although prices have leveled off the last few months they are still not at what they were before March 2010.
Follow NBCLA for the latest LA news, events and entertainment: Twitter: @NBCLA // Facebook: NBCLA