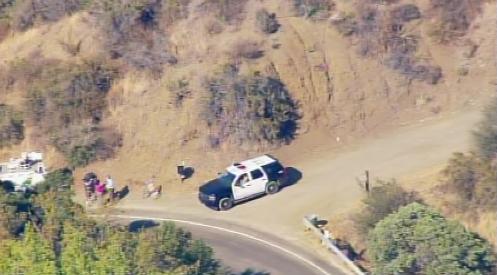 No matter where you live in Southern California, Mother Nature is just a drive away.
You can't beat the proximity. Many of the local state parks and National Forests are just minutes from a freeway or one of the suburban neighborhoods of Southern California.
The Santa Monica Mountains is one such wilderness area. Thousands of city slickers and suburbanites hit the trails of the Santa Monica Mountains every year.
Local
Local news from across Southern California
The area is vast, more than 80,000 acres, stretching from Santa Monica to Point Dume. And sometimes, it's difficult to remember when you're taking in the view of the coast that you're smack dab in the middle of wilderness.
A point underscored, perhaps, by Monday's discovery of human remains in Malibu Canyon. It serves as a reminder of just how dangerous these remote areas can be, regardless of their proximity to urban Los Angeles.
The identity and circumstances surrounding the death are still not verified, but there's always a possibility someone fell victim to the mountains.
"The possibility of serious injury or worse should always be in the back of your mind. Hikers sometimes don't take enough water, which could cause them to become dehydrated and disorientated," said Mike Wilson of the National Park Service who has patrolled the Santa Monica Mountains for fourteen years.
If you plan on heading into the great outdoors, always be prepared. Pack enough water and food. You should also make sure to bring along a cell phone or GPS device. Additionally, always let someone know where your going and give them an estimated time of your return.
Copyright AP - Associated Press