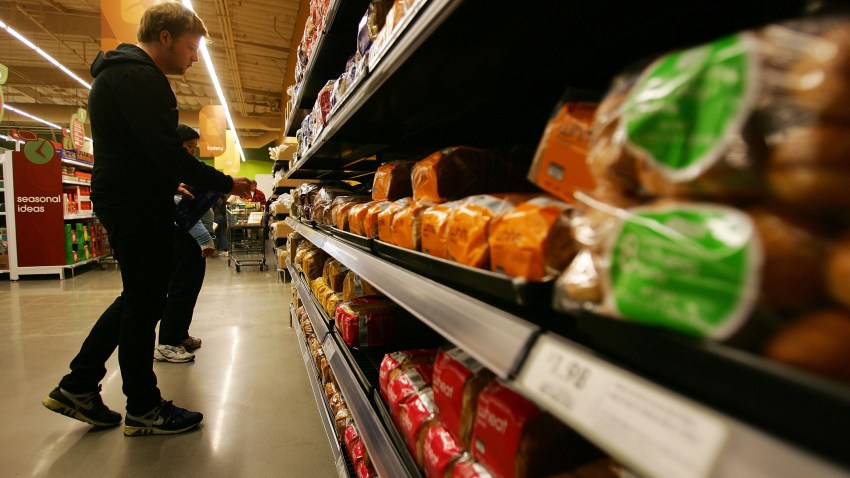 After years of teasing customers with on-again-off-again doubled coupons, Ralphs grocery store announced in its weekly ad that it is revamping its entire rewards program.
Southern California's giant supermarket chain, beginning April 1, will only accept manufacturer's coupons at face value.
"While we understand your frustration, please know that we carefully considered these changes, keeping in mind the implications for our customers," according to a Ralphs statement emailed to NBC LA.
Local
Local news from across Southern California
Along with ending its famous, customer-friendly coupon promotions, the jumbo chain is also changing how its rewards points will be redeemed.
"Ralph rewards members will move to a monthly fuel points program where 100 fuel points = 10 cents per gallon discounts at Ralphs Fuel Centers and participating Shell centers," according to its weekly flyer.
One fuel point, under the new rewards program, is earned for each dollar spent at the grocery store.
Many loyal customers did not receive the news lightly.
"Bye, bye to double coupons and loyalty rewards. Bye, bye to Ralphs. They've lost me as a loyal customer," wrote Leah Nelson on NBC LA's Facebook page.
In addition to moving over to its fuel points program, it is changing how customers receive rewards certificates. Under the new program, customers will have to apply for and use a Ralphs rewards Plus Visa Card in order to earn rewards certificates.
This change also upset customers.
"It's really cheesy that in order to get rewards you have to get 'their' Visa card. I don't need or want another credit card. I just want the best savings possible," wrote Ann Fejes on NBC LA's Facebook page.
Ralphs believes its new program is reflective of feedback and data it received from customers, according to the statement.
The grocery store plans to announce a new savings program, which it claims will be an "even greater savings for more customers," March 28.
Follow NBCLA for the latest LA news, events and entertainment: iPhone/iPad App | Facebook | Twitter | Google+ | Instagram | RSS | Text Alerts | Email Alerts