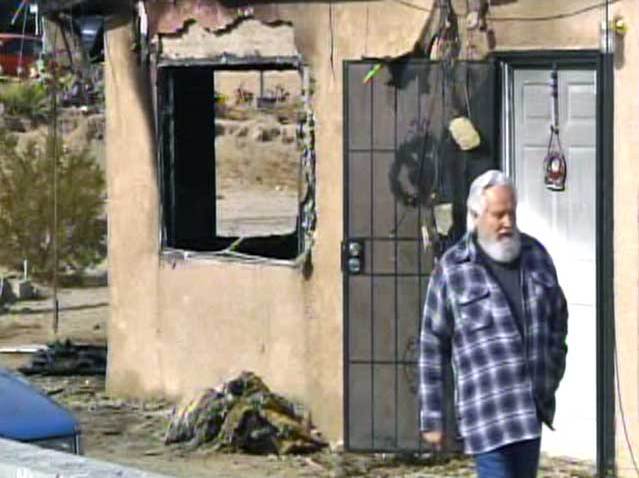 Tamesha Clark was in a back room when a fire broke out inside her house on the 27500 block of Church Street at about 8 p.m. on Monday. Clark and her children were sleeping and did not know anything was wrong, until help arrived in threes.
Jim Welsh was supposed to play Santa at the Catholic church in town, but the jolly, bearded retiree decided to drive home instead. That's when he saw smoke pouring from the next-door neighbor's small house.
Welsh went inside the burning home three times searching for the Clark family.
Local
Local news from across Southern California
Then Welsh got some help from neighbor Alfredo Hisquierdo who also ran inside. Hisquierdo pounded on the walls and doors until Clarke emerged with an infant and a 9-year-old.
"I grabbed the little girl, and the little girl grabbed the infant, and handed me her little infant. Then I told the lady 'Let's go outside,' and when we went outside that's when she was like, 'My son's in there. My son's in there," said Hisquierdo.
With fire truck sirens still in the distance, the neighbors knew time was running out, and 4-year-old Kevon Clarke was still inside.
Enter Wilson Lazaro. Like his fellow neighbors, Lazaro risked his own life to make another attempt at saving the trapped child.
"I just went down on my knees, cause you couldn't see nothing in front of you, and I just took a few steps in, snatched the baby and came right out. He was just choking and crying," said Lazaro.
The local Red Cross is providing the family with food and shelter.
The Clarks may have lost a home just before the holidays, but they are alive thanks to a trio of "high-desert heroes."