Three people were taken into custody after police moved in Wednesday on an unruly crowd on Hollywood Boulevard that had gathered for a film premiere and after-party.

The violence began after people were turned away from the invitation-only party, which was to begin after the premiere of the "Electric Daisy Experience" film at Grauman's Chinese Theatre.

Authorities said people threw rocks and bottles and three police vehicles were damaged, but no injuries were reported. The crowds set fires and were fired on by riot police shooting bean bags.

The three people taken into custody were expected to be booked Thursday.

One man was in custody for failure to disperse, a transient woman was arrested for battery on a police officer and a 16-year-old boy for vandalism for allegedly jumping on a police car, police said.
Videos of the gathering were captured on video and posted on YouTube, including one that appears to have been shot from the roof of a Hollywood Boulevard building. Scroll down to view more.
Police closed Hollywood Boulevard as far west as LaBrea. The Red Line Metro station was closed.

"They called an unlawful gathering, so police came and warned everybody," said Leila Velez, of Madame Tussaud's on Hollywood Boulevard. "There were given a five-minute warning to clear out, and it got crazy. It got pretty scary."
Velez also said shoes from a Marilyn Monroe wax figure were removed, but the shoes were later found on the street.

The violence began at about 6 p.m. on Hollywood Boulevard between Highland and Orange. Hollywood Boulevard reopened late Wednesday.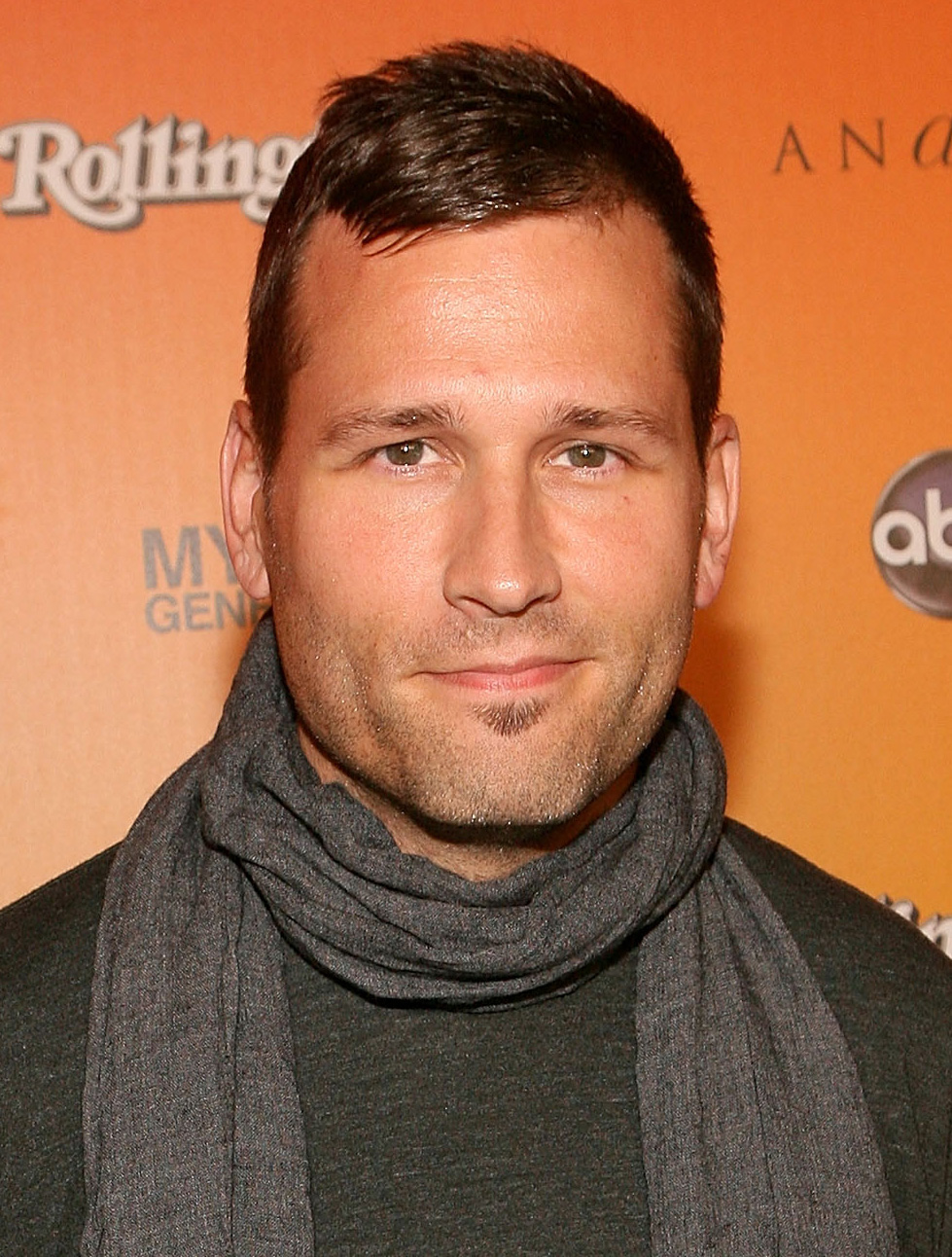 Insomniac, the promoter of the Electric Daisy Carnival -- a music festival that is the subject of the film -- released a statement: "Unfortunately, a small group of people chose to disrupt the film's premiere due to their mistaken belief that a block party with a popular artist was going to occur. While this film showcased an Insomniac event, Insomniac had nothing to do with the supposed block party, which was not part of the premiere. The crowd issues that arose were a result of individuals responding to social media information, which mistakenly led them to believe they could see artists perform.''

That's a reference to tweets from DJ Kaskade (pictured, right). An initial tweet read: "Today@6pm in Hollywood @Mann's Chinese Theatre. ME+BIG SPEAKERS+MUSIC=BLOCK PARTY!!! RT!"

Kaskade -- real name, Ryan Raddon -- soon began communicating a different message in a series of tweets once the situation turned violent: "EVERYONE NEEDS TO GO HOME NOW! I DON'T WAN THIS TO REFLECT BADLY ON EDM OR WHAT WE ARE ABOUT. BE RESPECTFUL AND CHILL OUT!!!"
Fans left comments on his Facebook fan page, expressing disappointment that the event turned violent. Video posted on YouTube shows the DJ performing on a mobile stage for a crowd on Hollywood Boulevard.

The Electric Daisy Festival drew criticism from officials after 15-year-old Sasha Rodriguez of Atwater died from a drug overdose at the June 2010 event at the Los Angeles Memorial Coliseum and Exposition Park. The death prompted a rave moratorium in Los Angeles County and restricted the age of attendees to 18 and older.
Insomniac has since moved his electronic-dance festival to Las Vegas.
Another large crowd is expected Thursday night on Hollywood Boulevard when Lady Gaga performs on the "Jimmy Kimmel Live" show. She is expected to perform on an outdoor stage, according to the Hollywood Reporter.

Local
Local news from across Southern California