2002: Christopher Dorner joins the Los Angeles Police Department, and is assigned to the Harbor Area. He also serves in the military as a reservist in the Navy.

2006: In September, Dorner is highlighted in an internal LAPD newsletter as an example of how the police agency is supporting its personnel who serve in the military. He is photographed with then-chief William Bratton, and is in the following month's newsletter as well.
In November, he is deployed to the Persian Gulf for six months, where he serves in Bahrain and provides security for offshore oil platform. He receives several honors, including the Iraq Campaign Medal, the Global War on Terrorism Service Medal, a Rifle Marksman Ribbon and a Pistol Expert Medal.
2008: Dorner's employment with the LAPD is terminated. He is accused of falsely accusing a fellow officer of kicking a suspect.
2011: Dorner's appeal of the dismissal of his lawsuit challenging his firing is rejected by the California Court of Appeal.
Jan. 23, 2013: La Palma Police Chief Eric Nunez receives a package from Christopher Dorner containing a one-page note and a video.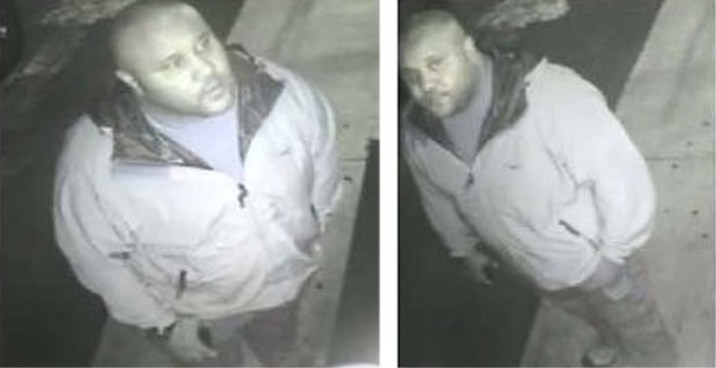 Jan. 28, 2013: Dorner is at an Orange County hotel, according to surveillance footage. It is unclear if he stayed there. The Irvine Police Department later releases surveillance images, but does not specify which hotel the images were taken from.
Friday, Feb. 1, 2013: Dorner separates from the Navy with a rank of lieutenant. Surveillance video shows him buying several scuba tanks from a Sport Chalet in Torrance, TMZ later reports.
Sunday, Feb. 3, 2013: Monica Quan and her fiancé Keith Lawrence are shot to death while sitting in their car on the top floor of the parking garage of their Irvine condo complex. Quan is later identified as the daughter of Randal Quan, the LAPD's first Asian-American captain, who Dorner's manifesto states was involved in the ex-officer's firing.
Local
Get Los Angeles's latest local news on crime, entertainment, weather, schools, COVID, cost of living and more. Here's your go-to source for today's LA news.
Monday, Feb. 4, 2013: Dorner checks in to a base hotel at Naval Base Point Loma in the San Diego area.
Wednesday, Feb. 6, 2013:
2:30 P.M.: Dorner approaches two sailors attending security training in the parking lot near Navy Outlying Field in Imperial Beach, according to officials. The sailors report the incident after seeing Dorner's face on the news the next day.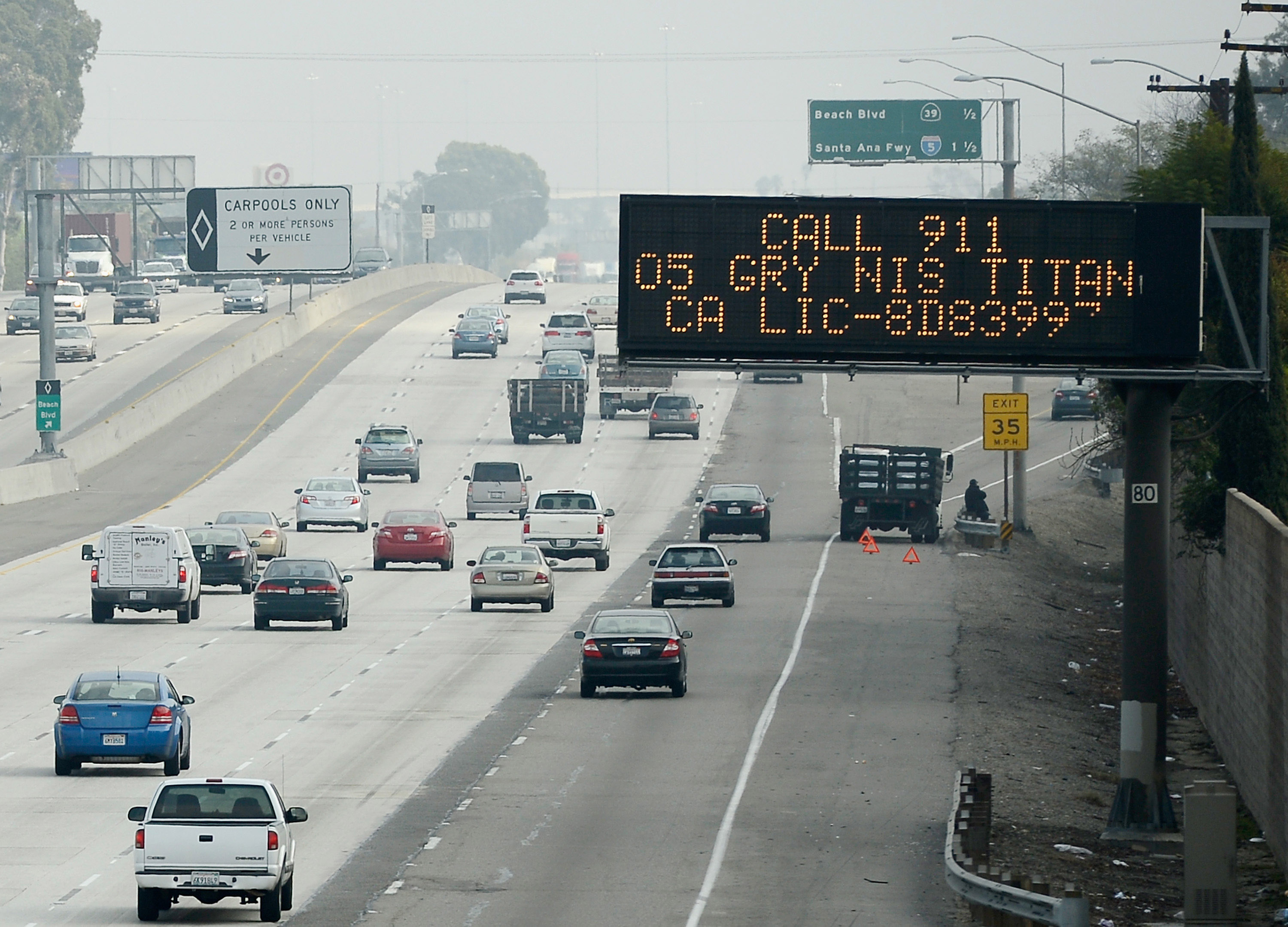 7:30 P.M.: LAPD officers identify Dorner as the man they suspect of killing Quan and Lawrence.
The LAPD releases a manifesto allegedly written by Dorner that names Asian-American, lesbian, Hispanic and African-American police officers as "high-value targets." The 11,400-word document identifies specific individuals he intends to target.
10:26 P.M.: A man resembling Dorner attempts to steal a boat in the San Diego area. San Diego police are called to the Southwestern Yacht Club located at 2702 Qualtrough St. for an apparent failed boatjacking in which an 81-year-old man on the vessel was tied up.
Thursday, Feb. 7, 2013
1:25 A.M.: In Corona, a man police believe is Dorner shoots at two LAPD officers who had been assigned to protect people targeted in the manifesto. One officer's forehead is grazed by a bullet.
1:45 A.M.: A man police believe is Dorner ambushes two Riverside police officers, killing one and severely wounding the other.
5 A.M.: Police shoot and injure two people when they think they spot Dorner's truck in the 5 a.m. hour in Torrance and Redondo Beach. Police were guarding a target named in the manifesto.
About two blocks away and 25 minutes after the women are shot, police officers open fire on another innocent driver traveling in a truck that vaguely resembled Dorner's.
8:30 A.M.: A burned-out vehicle of the same model as Dorner's is found abandoned in the woods near Big Bear Mountain ski resort, which is later shut down for the day. Area schools are placed on lockdown, and sheriff's deputies and SWAT teams conduct door-to-door searches into the night.
10:30 A.M.: A local San Diego man is mistaken for Dorner at a Holiday Inn Hotel parking lot. Police draw weapons, including a machine gun, before handcuffing the man briefly. After they confirm he is not Dorner, he is released.
Daytime: The U.S. Marshals Service files an affidavit with a criminal complaint (PDF) in federal court against Dorner for fleeing to avoid prosecution. The complaint states that a suspect matching Dorner's description was seen "attempting to flee to Mexico," and that there is cause to believe Dorner has traveled to Mexico. An LAPD official later states the affidavit "in no way indicates Dorner was or was not in Mexico."
12:30 P.M.: Former LAPD Capt. Randal Quan receives a call from a man identifying himself as Dorner, saying Quan "should have done a better job of protecting his daughter." The call is traced to Vancouver, Wash., but authorities do not believe that Dorner was in Washington state, the federal complaint states.
11:20 P.M.: A call is received at the San Diego County Sheriff's Department alleging Dorner is in a home on Wildcat Canyon Road and Ketuul Uunyaa Way. By 4 a.m. -- six hours later -- the call is determined to be a hoax.
Friday, Feb. 8, 2013:
Overnight: Law enforcement agents conduct an overnight search in Big Bear amid temperatures that drop into the 20s.
9 A.M.: San Bernardino County Sheriff John McMahon says conditions are "extremely dangerous" in the search area in and around Big Bear.
Noon: Law enforcement officers search the La Palma home belonging to Dorner's mother, removing large paper bags. Dorner's mother and sister are present and cooperative.
Saturday, Feb. 9, 2013:
Saturday marks the four-year anniversary of Dorner's dismissal from the LAPD.
6 A.M.: The manhunt for Dorner resumes at daybreak in Big Bear. It is not clear whether a broken axle on his truck caused him to get stuck in the mountains, or whether the axle broke when authorities pulled the truck out.
8 A.M.: Former LAPD Chief William Bratton calls Dorner an "injustice collector" on the "Today Show." Bratton also says Dorner is a disgruntled individual who will not turn himself in.
3:03 P.M.: A moment of silence is observed at the Cal State Fullerton basketball game for Monica Quan, the former assistant basketball coach at CSUF and alleged victim of Dorner.
Sunday, Feb. 10, 2013:
7 A.M. Search for Dorner begins again at Big Bear, but authorities hint that the alleged shooter may no longer be in the area.
1 P.M. Authorities announce a $1 million reward for information leading to Dorner's capture. In Riverside, police identified their slain colleague as Michael Crain, 34, a father of two.
3:30 P.M. Police receive two calls saying someone who looked like Dorner was in a Lowe's home improvement store in the San Fernando Valley community of Northridge. Officers shut down the store and swarm the location, but it turns out to be one of several false alarms in the case.
Monday, Feb. 11, 2013:
1 P.M.: The Riverside County District Attorney's Office announces a murder and three attempted murder charges against Dorner in connection with the Feb. 7 shooting involving Riverside officers.
Tuesday, Feb. 12, 2013:
Investigators ask Big Bear residents to review home surveillance video, starting at midnight Feb. 7 -- the day Dorner's burned-out pickup was found in the resort community.
12:22 P.M.: A vehicle is reported stolen from a home in Big Bear, near where Dorner's truck was found, by a man resembling Dorner. A couple who own the Mountain Vista Resort on Club View Drive on Wednesday evening tell media that they were tied up by the man before he stole their SUV. (Initially, it was reported that the two held captive were mother-daughter housekeepers.)
A massive police response ensues.
12:45 P.M.: A man driving near Camp Tahquitz sees someone resembling Dorner emerge from the woods by the site of a crashed vehicle. The person who looks like Dorner carjacks the driver, taking his truck but allowing him to get his dog out of the back.
Two state wildlife officers see a man resembling Dorner driving down Highway 38; a pursuit begins and gunfire is exchanged. The truck driven by the man resembling Dorner veers off the road and the man runs into the woods.
The pursuit quickly leads to a cabin in a collection of mountain rental homes in unincorporated Angelus Oaks on which authorities descend. Some 500 rounds of gunfire area exchanged and one sheriff's deputy is killed and another injured. A standoff begins.
4:15 P.M.: Authorities order the man to surrender, then shoot tear gas into the cabin. They use an armored vehicle to knock down the walls of the cabin, which is surrounded by law enforcement. A single gunshot is heard from inside before becomes the structure becomes engulfed in flames, an anonymous law enforcement official told NBC4.
11 P.M.: The San Bernardino County Sheriff's Department states that it will attempt to identify remains found inside the cabin.
Wednesday, Feb. 13, 2013:
Morning: Investigators work at the scene of the destroyed cabin, and authorities say it could take weeks for forensics tests to positively identify the remains found inside. LAPD officials say those named in Dorner's manifesto will continue to be protected until the remains are identified.
10:30 P.M.: A memorial service for slain Riverside Officer Crain draws some 8,000 mourners.
4 P.M.: Detective Jeremiah MacKay, 35, is identified as the man who was killed during a shootout in Big Bear with a gunman believed to be Dorner. San Bernardino County Sheriff John McMahon states that authorities "believe the investigation is over at this point."
6 P.M.: A couple named Karen and Jim Reynolds hold a news conference describing being tied up and briefly held captive on Feb. 12 by a man they described as Dorner.
Thursday, Feb. 14, 2013:
3:45 P.M. The charred human remains located in the burned-out cabin are positively identified to be those of Christopher Dorner.
Friday, Feb. 15, 2013:
4 P.M.: Dorner died of a single gunshot wound to the head that was likely inflicted, San Bernardino County Sheriff's Deparment authorities report at a news confernce. They say his remains were found in the basement of the cabin. McMahon defends burning of cabin, saying the blaze wasn't intentionally set.