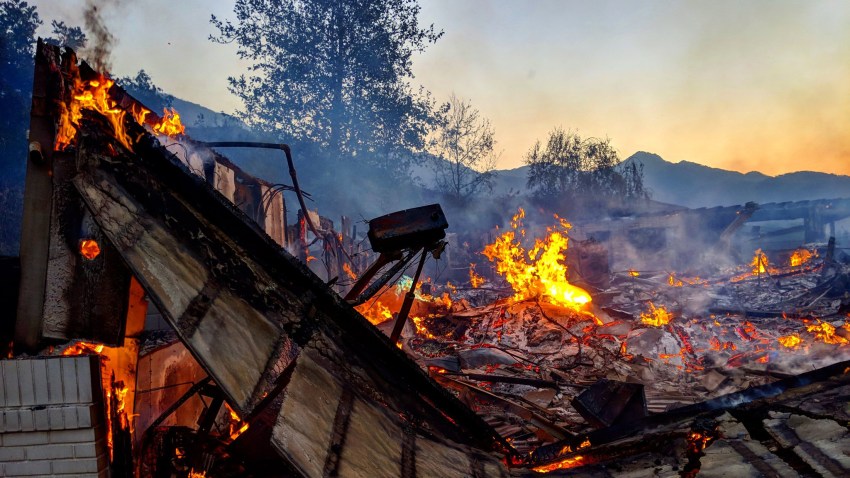 You may not live in the current fire zone, but Sam DiGiovanna, fire chief at the Verdugo Fire Academy, says residents of hillside communities should have an evacuation plan in order.
Here's what you can do now to prepare for an evacuation:
Turn on all your lights. This helps firefighters see your home through the smoke.
Leave garden hoses out for firefighter use.
Prop up ladders against the house, in case firefighters need them.
Take down flammable drapes and curtains.
Move combustible furniture away from window.
Close blinds and shutters.
Move outside combustibles - like lawn chairs, wood stacks and garbage cans - away from your home and into an open space.
Local
Local news from across Southern California
Chief DiGiovanna advises residents to follow evacuation orders - lingering only compounds the problem.
"We understand people want to say and defend their home," Chief DiGiovanna said. "But sometimes it becomes a rescue for us, rather than fighting a fire. And that's what we want to do - stop fires as quickly as possible."
The Los Angeles County Sheriff's department also reminded residents to take the following items with them when evacuating:
Your identification
Your Medications
Any important documents you might have or need (birth certificates, marriage certificates, etc.)
Any emergency supplies you need
A small bag with a change of clothes and toiletries