Editor's Note: This story was originally published on nbcla.com in Dec. 2017.
It's the final countdown to Christmas, the final rush to buy last-minute presents and finally decorate the Christmas tree.
But it's also the time to start thinking about Christmas dinner, and for many families that means buying masa, corn husks, pork, chicken, chile and cheese, then spending countless hours in the kitchen making tamales with their abuelitas.
Tamale season is here.
That's right: Planning a New Year's resolution to lose 20 pounds? Make that 25 because you know that in the coming days you'll be feasting on plate after plate of hearty goodness.
It's ok, we won't judge you. In fact, we're here to help.
NBC4 went to three great tamale places in East LA to get their take on the Christmastime staple, but before we proceed, we're also here to enrich your knowledge of the dish.
Local
Get Los Angeles's latest local news on crime, entertainment, weather, schools, COVID, cost of living and more. Here's your go-to source for today's LA news.
Tamales: A History in Corn
What exactly makes a tamale?
Most people are familiar with the Mexican take on the dish - firmer masa wrapped in corn husks - but tamales run the gamut in terms of variety. Guatemalans, for example, usea creamier masa and wrap their tamales in banana leaves.
Chef Sofia Sada, Latin Cuisines instructor at the Culinary Institute of America, says that anything cooked and wrapped is considered a tamale. After all, she points out, the word "tamal" - which comes from the Aztec Nahuatl language - literally means "wrapped."
The reason people today associate the dish with the holiday season also has centuries-long roots.
"There's a legend that says that people from Mexico, we come from corn. We come from the mazorca, the corn plant" Sada said.
So venerated and "sacred" was corn that indigenous peoples would celebrate the harvest at the end of the year, Sada said. When Spaniards arrived, their celebration of Christmas overlapped with indigenous people's harvest celebration.
The Spaniards, Sada said, introduced lard and proteins like pork into the tamale, transforming its drier, corn and water-based consistency to what we know today.
These days, people can buy tamales throughout the year, but the food remains a holiday tradition in Latin American cultures.
Now that we've fed your mind, we're ready to show you where you can satisfy your craving for tamales.
Los Cinco Puntos: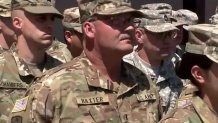 Los Cinco Puntos is an East LA institution.
Stephen Sotelo has been running the place for the last 20 years, taking over from his parents, who established the restaurant 50 years ago.
"When people think of East LA, they normally think of Los Cinco Puntos," Sotelo said. "When you ask someone, 'Have you ever been to Cinco Puntos?' They'll say, 'Oh yeah, the one in east LA?' It's because we've been doing something good for 50 years."
The tamales at Los Cinco Puntos get their unique flavor from their carnitas-infused lard. "It gets all that flavor of the pork, so you mix it together and it just makes an excellent masa," Sotelo said.
Tamales Liliana's: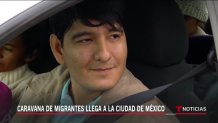 Over at Tamales Liliana's, they're churning out tamales by the thousands.
"We make 14,000 to 18,000 tamales a day," said Ignacio Bautista Romero, who has been working at the restaurant for the past 20 years.
"I think everyone has their recipe, their formula," Bautista said, "but Liliana's tamales have been a success."
So successful have Liliana's tamales been that during the holiday season the line for tamales get a little ridiculous. "The line doesn't stop. It keeps going and going and going," Bautista said.
La Mascota Bakery: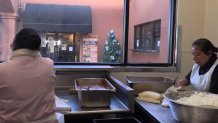 And while Los Cinco Puntos and Tamales Liliana's will certainly satisfy the fans of the traditional (and tasty), La Mascota Bakery is also catering to another type of tamale fan.
Of course, La Mascota offers the classics, but it's also serving up tamales for the vegans out there.
"A lot of customers were asking for something new and for something with no lard, so we finally made it," said Patty Aparicio, who took over the restaurant two years ago.
Their vegan tamales are made with red and green bell peppers, onions, garbanzo beans, olives and roma tomatoes.
So there you have it. Grab your champurrado, put on that ugly Christmas sweater and head over to find the perfect tamale for you.