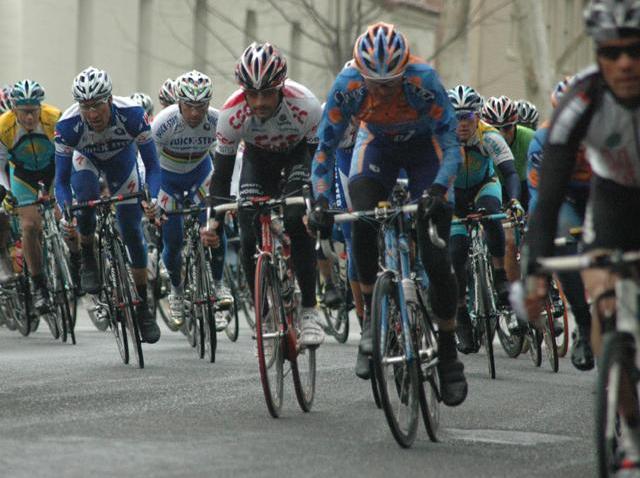 The Amgen Tour of California rolls through the Bay Area Wednesday with a heat that takes riders from Livermore to San Jose.
The leg marks the halfway point and brings riders to the race's first-ever mountaintop finish in the hills of San Jose.
The Tour of California is often compared to the famed Tour de France and has a laundry list of the world's best bike racers who spend eight days wheeling their way up, down and across the Golden State.

Riders have been battling the elements at every stage so far this year. Sunday's Stage 1 had to be canceled due to bad weather in Tahoe. Monday's start was moved to Nevada City. There was rain in Tuesday's leg from Auburn to Modesto and there is rain in the forecast for Wednesday as well.

On Wednesday, the Bay Area leg of the race is a short 81 miles but includes two grueling climbs. One is on the backside of Mt. Hamilton and the other is on Sierra Road. In between is what the race describes as a treacherous descent back down Mt. Hamilton. Route map pdf here.

The finish line is along a remote narrow road on the outskirts of San Jose, but it is still within the city limits. The race says the area is usually the home of herds of cattle but will be replaced by thousands of screaming fans come Wednesday afternoon around 3:15 p.m.
Local
Local news from across Southern California
San Jose's Office of Economic Development estimates there will be 30,000 people watching along the route from Livermore to San Jose.
From 2:30 p.m. to 3:45 p.m., road closures could impact the following areas:
Alum Rock Avenue, in the East Highlands area, from Miguelita Road to Kirk Road;
Mckee Road, from Alum Rock Avenue to Kyle Road;
Toyon Avenue, from McKee Road to Penitencia Creek Road;
Penitencia Creek Road, from Toyon Avenue to Kyle Road;
Piedmont Road, from North White Road to Pinnacle Drive.
Next up for the racers on Thursday is Stage 5 which goes from Seaside to Paso Robles.

The Tour of California is scheduled to end this Sunday in Thousand Oaks.