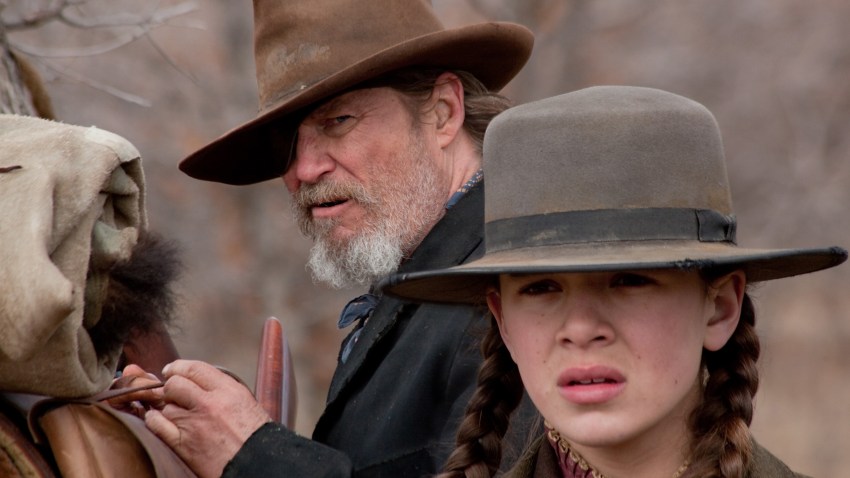 The new Coen brothers film, "True Grit," premiered in Los Angeles on Wednesday evening with a majority of raving reviews from critics and audience members alike.
With spectacular performances by Jeff Bridges, Hailee Steinfeld and Matt Damon, the visually stunning film has already claimed nominations from the Critics' Choice Awards and Screen Actors Guild for categories including Best Picture, Best Director, Best Actor (Jeff Bridges) and Best Supporting Actress Hailee Steinfeld.
Steinfeld's talent nearly stole the show. Her breakthrough performance mirrors her role in the film, in which the young thespian holds her own against Bridges and Damon. She certainly is one to watch this award season and beyond for what looks like the beginning of a promising career.
Local
Local news from across Southern California
The entire cast was truly flawless (though it is in the tradition of the Coen brothers productions where anyone would struggle to recall a scene with bad acting). The film had it all: humor, suspense, excitement and a lot of heart. It would seem like these are the classic ingredients of a great movie in classic Hollywood fashion.
Which is why many have been left scratching their heads after the Golden Globe nominations had no love for "Grit."
There are many theories floating around tinseltown about the reasons for the snub.
Some think that the Coens' quirky brand of humor and offbeat style isn't something that the 90 voters of the Hollywood Foreign Press Association appreciate and understand.
Although their writing is very smart, their dialog razor sharp and their direction air tight, it could be that their style and quirkiness is simply "too American" (aka too unsophisticated). Plus with the western genre, maybe it was more Americana than the HFPA could take.
Some insiders also believe that there might be something of an antipathy between the Coens and the HFPA. This could be due to the fact that the brothers do not play courting games for awards or popularity.
The self proclaimed "film nerds" spend all their time on their work and, as they have admitted in the past, they make the films that they would want to go see, which could be misconstrued by the HFPA for arrogance.
Either way, the cinema duo shouldn't be too disappointed by one single event since they are on a bright path to plenty of Hollywood honors, including the buzz of a very hot date with Oscar himself.