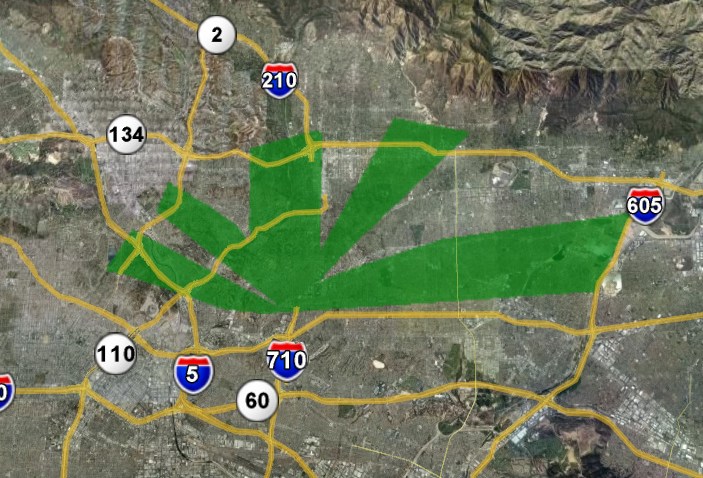 A long-awaited study by the state's road agency shows that a tunnel extension of the 710 Freeway would be geologically feasible.
Caltrans has unveiled five different possible tunnel zones. The study evaluated the soil and geological conditions, and possible hazards for each one.
The 710 ends in Alhambra, just north of the 10 Freeway. Planners originally envisioned that it would go through South Pasadena and Pasadena to link with the 210 Freeway. Now they've added four other zones where a tunnel extension could be constructed. Those zones stretch east to the 605 Freeway, north to the 210 Freeway, and west to the 2 Freeway.
Local
Local news from across Southern California
Each zone has issues, including possible contamination from Superfund sites, and fault lines. However, the report does identify all five zones as being feasible for a tunnel.
The study, which is still in draft form, will not be finalized until early 2010. Caltrans will start a public input process on the draft. The next step could be to start environmental planning for the project, but that would require approval of the project by Caltrans, and the board of the Metropolitan Transportation Agency.