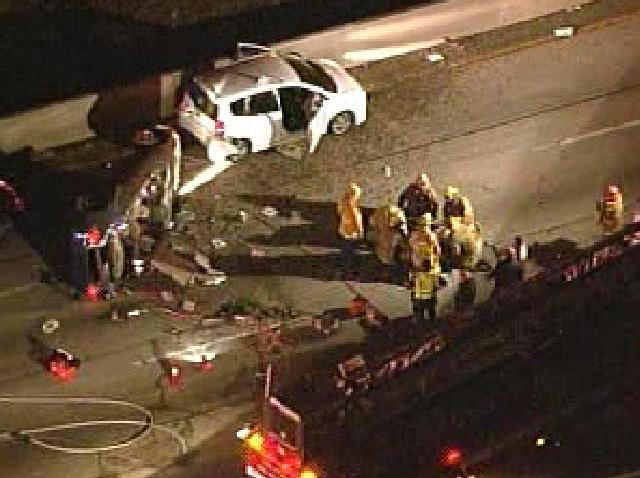 Two motorists were hospitalized in critical condition Friday following a four-vehicle collision on the Golden State (5) Freeway in Sun Valley that prompted the closure of all lanes on a stretch of the freeway.
The crash on the southbound Golden State Freeway at the Hollywood (170) Freeway was reported about 10:40 p.m. Thursday, according to the California Highway Patrol.
One vehicle, a black Honda Civic, rolled over the in crash, CHP Officer Alex Gonzalez said. Two people who were trapped in the wreck were taken to a hospital.
Local
Local news from across Southern California
The two victims were in critical condition, a Los Angeles Fire Department battalion chief told a Newsreel video camera crew.
Four vehicles were involved in the crash, according to Newsreel. The circumstances of the accident were under investigation.
All southbound lanes were to be shut down until at least 11:45 p.m. to accommodate the clearing of debris, according to the CHP.
Copyright Archive Sources