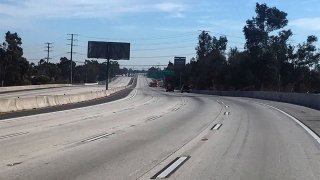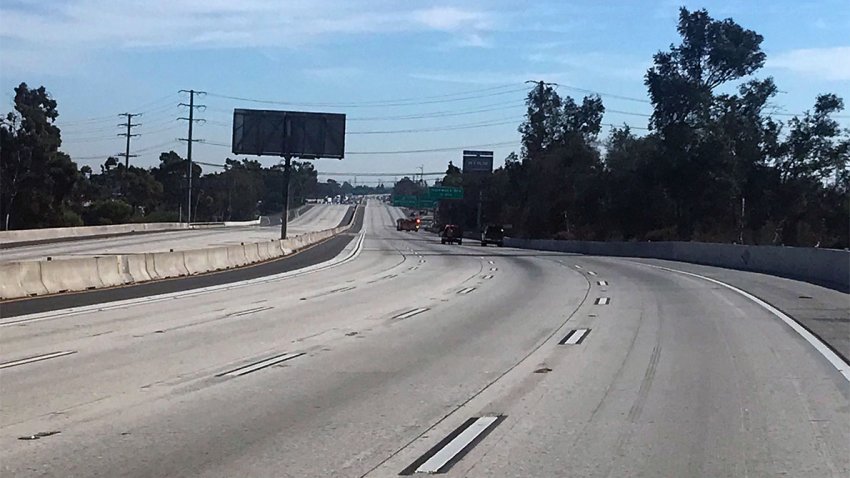 The coroner identified the wrong-way driver and another driver who were killed Saturday morning in a crash involving nine vehicles on the San Diego (405) Freeway in Long Beach.
Kaylee Perez, 23, of Los Angeles, was identified as the wrong-way driver in the chain-reaction crash. She was killed, along with another driver, Manasseh Marion, 32, of Long Beach, according to the coroner's office.
Four people were hospitalized.
The crash was reported at 3:50 a.m. on the southbound side of the freeway near Palo Verde Avenue, according to the California Highway Patrol. The vehicle said to be traveling in the wrong direction was described as a light-colored sedan.
Firefighters and paramedics dispatched to the scene at 3:51 a.m. rushed four people -- two trauma patients and two others -- to area hospitals, Long Beach Fire Department PIO Jake Heflin said. Five others were evaluated at the scene and not taken to a hospital.
At least two people were ejected from a vehicle, Heflin said.
The southbound 405 was shut down for several hours between Woodruff Avenue and the 605 Freeway. The CHP reported that all lanes of the freeway had reopened around 10:30 a.m.
Correction: An earlier version of this article indicated that Marion was a passenger. He was driving one of the cars struck by the wrong-way driver.
Copyright CNS - City News Service