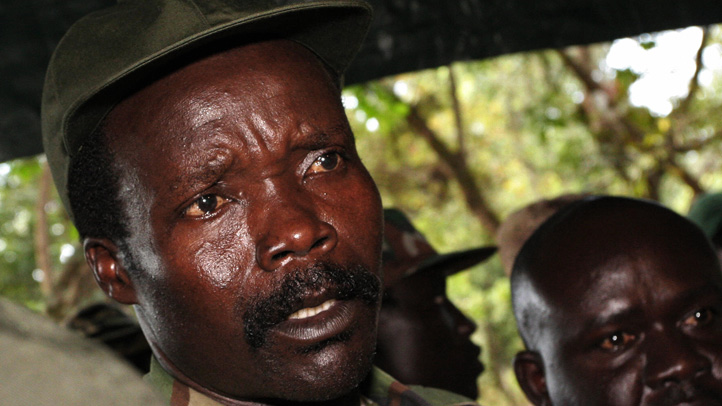 One of the fastest-spreading videos on the Web that peaked last week with millions of views but then quickly dropped off broke social media records while also raising questions about the value of the medium for effecting change.
The San Diego-based advocacy group Invisible Children created the Kony video to raise support for the arrest of the fugitive rebel leader wanted by the International Criminal Court for war crimes and crimes against humanity.
The video, launched March 5, put Kony in the international spotlight.
Local
Local news from across Southern California
The website, Visible Measure, which analyzes online trends trends, said "no traditional ad for a brand, cause or political campaign has come remotely close to that since we began this chart more than three years ago.
"Indeed, the only brand that remotely comes close is Old Spice," the site read.
It reached reached 100 milion views faster than any video it has ever tracked, according to the website.
The Atlantic Monthly reported that after garnering millions of hits over one week, appearing atop the list of search words and phrases on Google Trend, Web searches for Kony quickly dropped off.
The video attempts to call attention to Kony, who has been a fugitive for 26 years. He and his fighters are believed to be hiding deep into the remote Central Africa bush. U.S. special forces are aiding the hunt in four central African countries, including Uganda.
The 30-minute film, which depicts a war-torn Uganda through the eyes of a former LRA child soldier named Jacob, aims to pressure policy makers and prominent figureheads to voice their support for the 100-person team of U.S. soldiers aiding the Ugandan military in their hunt for Kony, Global Post reported.
Recently, however, the tone of the conversation has shifted, according to the Pew Internet and American Life Project.
The first two days after the video was online, when attention on Twitter was relatively modest - 77 percent of the Twitter conversation was supportive compared with only 7 percent that was skeptical or negative, the report said.
Since March 7, when the response picked up dramatically, the percentage of tweets reflecting skepticism or criticism rose to 17 percent. Some of the positive responses came from notable celebrities whose posts were widely retweeted.
Among the celebrities who have hopped on the Kony 2012 campaign bandwagon - Zooey Deschanel, Rihanna and Stephen Fry have used the hashtag #STOPKONY.
But while the intentions of the publicity push are good, some critics question the movement's effects.
"These simple narratives can cause damage," blogged Ethan Zuckerman, a researcher at the Berkman Center for Internet and Society at Harvard Univeristy. "By simplifying the DRC [Democratic Republic of the Congo] situation to a conflict about minerals, the numerous other causes – ethnic tensions, land disputes, the role of foreign militaries – are all minimized…What are the unintended consequences of the Invisible Children narrative? The main one is increased support for Yoweri Museveni, the dictatorial and kleptocratic leader of Uganda."
Follow NBCLA for the latest LA news, events and entertainment:Twitter:@NBCLA // Facebook: NBCLA