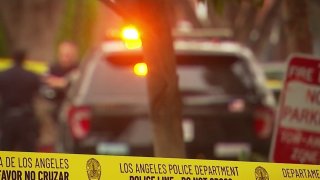 One person was wounded late Sunday in a shooting during a street takeover in the Vermont Square area.
The shooting was reported just before 11 p.m. at Western Avenue and 48th Street southwest of downtown Los Angeles.
The victim, a man in his 60s, was hospitalized with what police said did not appear to be life-threatening injuries.
No arrests were reported early Monday.
A detailed description of the shooter was not immediately available. It was not immediately clear what led to the shooting.