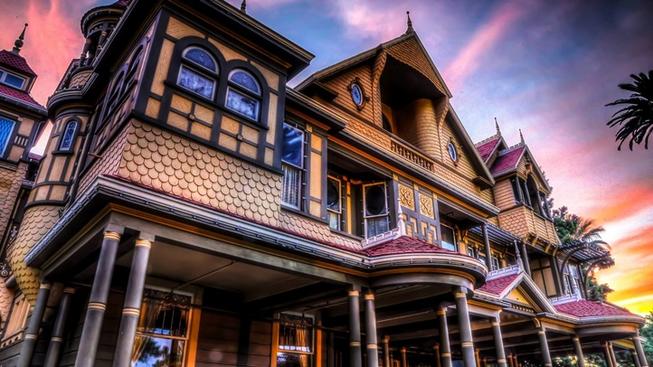 VALENTINE'S DAY? It has its tried-and-true tropes. It has its easily recognizable staples. And if you had to name the classic sights and sounds of the 14th day of February, right here and now, you could, without pause. You might cite the long-stemmed rose as one oft-seen feature of the holiday, or the nougat-filled chocolate, or flower petals strewn across a crisp white tablecloth. These details, and the dozen others you can easily call out, lend Valentine's much of its character, but so, too, do the more...
OFFBEAT EVENTS: These are the memorable outings that give you a chance to sidle closer to your sweetheart, to clutch their hand as you explore, and to ponder the bigger questions. Where, though, to find such atmospheric outings when so many Valentine's Day events are oriented to the more traditional must-dos? You only need to look in the direction of San Jose, and the...
WINCHESTER MYSTERY HOUSE, where "master magician and apparitionist" Aiden Sinclair will lead a "Theatrical Séance" inside Sarah Winchester's storied abode. It's a grown-up gathering, for the 21-and-over lover of the otherworldly and the Great Beyond, so know that before you purchase your ticket. "Illusions of the Past — Ghosts of Valentines" includes a glass of bubbly to begin the night (as well as "sweet treats"), a chance to peek at some of the "most paranormally active areas" of the rambling manse," and a one-hour presentation that draws on the evening's "spirited" vibe.
Local
Local news from across Southern California
TICKETS, DETAILS, MORE? Find them here, explorers of more ethereal worlds, if you dare to seek out a different yet delightful Valentine's evening.
Copyright FREEL - NBC Local Media