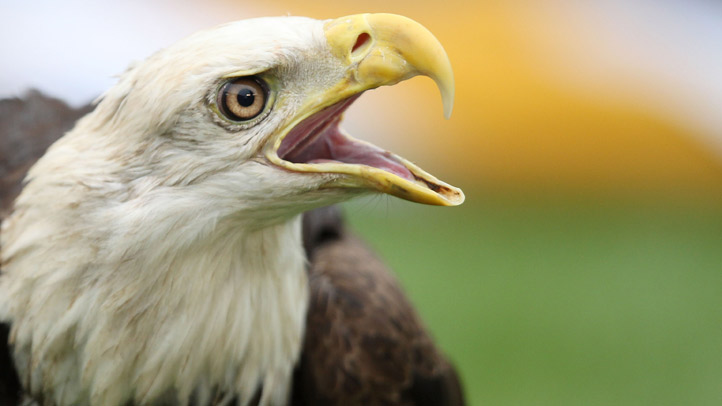 The U.S. Forest Service wants to know just how many bald eagles are hanging out in the San Bernardino National Forest this winter.
So the rangers have been organizing monthly eagle counts to try to determine just how the national bird is doing this year.
The next count is on Saturday and the call is out for volunteers to help.
Local
Local news from across Southern California
This year is the 34th season the forest service has conducted winter eagle counts.
The eagles are like the snowbirds who come to California for the winter, according to experts. They start showing up in November, and fly away by April.
In between, the managers of the National Forest want to know how many eagles are swooping in to feed on fish and ducks at the local lakes.
In late March, they head back to their summer homes in Montana, Wyoming, Idaho and Canada.
The service needs all the "eyes" it can get during the counts, wildlife biologist Robin Eliason said.
"These censuses wouldn't be possible without our great volunteers," Eliason said. "Plus it's a good excuse to get outside on a Saturday morning."
No experience is necessary. All volunteers have to do is show up at a lakeside count with binoculars and a watch. It is wise to dress warmly.
The next count is on Saturday morning, Feb. 11 at the following lakes:
Big Bear Lake
Lake Arrowhead-Lake Gregory
Silverwood Lake State Park
Lake Hemet
Lake Perris State Park
For more information on the eagle count and how to volunteer, visit the website for the San Bernardino National Forest.
Follow NBCLA for the latest LA news, events and entertainment: Twitter: @NBCLA // Facebook: NBCLA