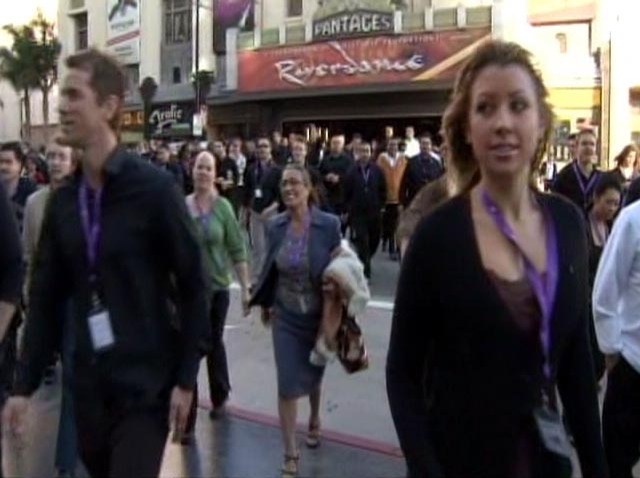 Hollywood Boulevard was temporarily shut down Thursday as 400 new W Hollywood employees crossed the road.
The apparent symbolism was just the beginning of the workforce's festive day. The revelry included celebrity impersonators, champagne and pep talks.
The W Hollywood Hotel & Residences is accepting reservations for arrival on or after Jan. 28.