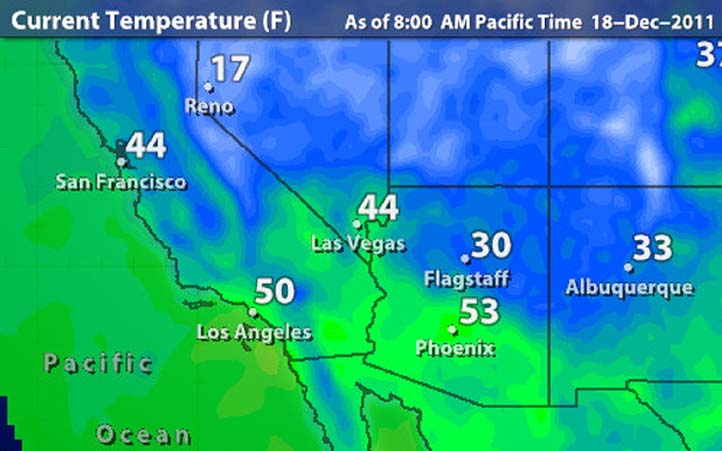 A winter weather advisory is in effect Sunday for mountain areas in Los Angeles, Riverside and San Bernardino counties.
Snow of up to 6 inches could fall, and travelers are urged to prepare for hazardous weather by bringing extra food, water, clothing and blankets with them in case of emergency.
The news of a possible snowfall comes just as many families are setting out for holiday road trips.
Local
Local news from across Southern California
While snow may fall on nearby mountains, some classic winter destinations are expecting a fairly dry holiday.
In Yosemite Valley on Sunday, temperatures were cold but skies were clear.
Some flurries and some rain were expected throughout the week, but in general forecasters say the park in California's great Sierra Nevada range will be mostly dry.
Locally on Sunday, temperatures got into the 40s overnight, and were expected to hit the mid-60s during the day in lower elevations.
It was colder in the high desert, with temperatures in Palmdale dropping 32 degrees overnight in Palmdale, and expected to hit a high of 57 degrees in the afternoon.
At Mt. Wilson, rain is expected later Sunday, with a low at night hovering around 35 degrees.