A 14-year-old girl was killed and another child wounded when shots were fired into a crowd gathered at an annual holiday block party in front of a home in the unincorporated Westmont area Wednesday night, authorities said.
The teen was shot, along with a 12-year-old girl and a 21-year-old neighbor, when an unknown number of shooters opened fire at about 11:15 p.m. near 97th Street at Normandie Avenue (map), a spokeswoman for the Los Angeles County Sheriff's Department said Thursday.
"They were out shooting fireworks, and it was beautiful. Then all of a sudden, you hear 'bang-bang-bang,' about six shots," witness Mary Dill said.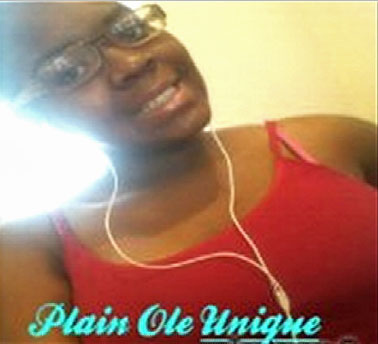 The girl killed was identified as 14-year-old Unique Russell by witnesses, who said the street was crowded with attendees of a holiday block party who were turned away from the shooters and facing fireworks. Russell is pictured below at right in an image from her Facebook page.
Relatives said members of Russell's family had lived on 97th Street, a block near South Los Angeles, for some four decades.
"It's sad that somebody would just shoot into a crowd of kids like that, or just people being on the streets, having a good time for the Fourth of July," said Kenneth Williams, the victim's uncle.
It is not yet known how many shooters there were, or the motive. There was no fight or altercation between the shooters and the crowd, witnesses and investigators said.
Local
Local news from across Southern California
"We have no information at all that would lead us to believe there was any altercation leading up the shooting," sheriff's homicide Detective Gary Sloan said.
Sloan said two people, both male, were seen approaching the crowd on foot, and may have been the shooters. The shooters fired from a distance, Sloan said.
Witnesses said Thursday that they had seen the shooters jump into a van and drive away from the scene. Sloan said the van getaway is unconfirmed, and investigators are looking for men who left on foot.
Family members said the two girls were cousins. The surviving girl was identified as Rekell Reeves by her father, Calvin Reeves. He said the girl was shot in the leg, where the bullet narrowly missed an artery.
A relative of the girl who was killed said 97th Street was a "family street" with no gang activity. Candles were burning early Thursday on the sidewalk in front of the home.
The girl who was killed was visiting her father's family, who lived in a four-plex shared with the Reeveses, witnesses said. The girl lived with her mother elsewhere in Los Angeles, witnesses said.
Russell's father returned to the block on Thursday with blood-stained pants, but was unwilling to talk about his daughter. Family members said she was set to be a sophomore at Washington Preparatory High School.
Sloan asked the public to come forward with any information about the incident.
Follow NBCLA for the latest LA news, events and entertainment: iPhone/iPad App | Facebook | Twitter | Google+ | Instagram | RSS | Text Alerts | Email Alerts