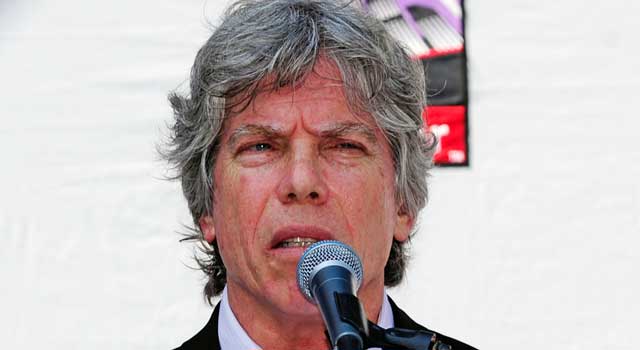 He is arguably the most powerful man in Hollywood today, and chances are you've never heard of him.

He's Ken Sunshine, and he's in control of the 9,000 remaining tickets to Tuesday's Michael Jackson service at Staples Center You can bet everyone wants his cell phone number.

Sunshine was hired by the Jackson family to make sure those tickets go to the right people -- friends, relatives and other VIPs.

From 1990 to 1993, Sunshine was chief of staff for New York mayor David Dinkins. He went on to form his own public relations firm, Sunshine Consultants, and specializes in high profile clients.

He is the mouthpiece for Barbra Streisand, Leo DiCaprio, Justin Timberlake and Ben Affleck. Sunshine also represents several unions, including 1199 SEIU, and the Transport Workers Union Local 100. He was once listed in New York Magazine's Most Powerful People in New York City. Today his power extends all the way to Downtown Los Angeles.

The other 11,000 tickets to the memorial were distributed by lottery over the Internet.