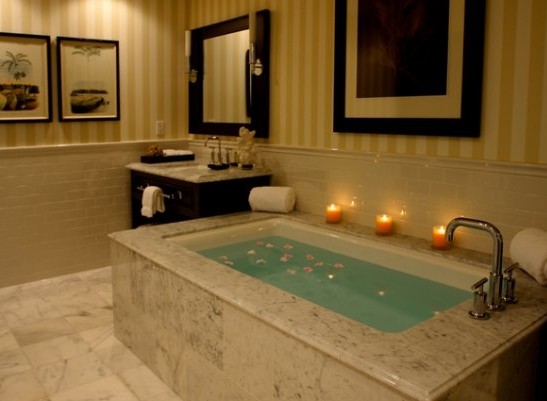 Your job: Decide to get out of town and fast. Our job: Help you find where you're headed. This week, NBCLA's Worth the Drive takes us to...
L'Auberge Del Mar: We're thinking Valentines. And we're thinking any hotel, that's open to the ocean, on a dramatic stretch of Southern California coastline, that also has the word "l'auberge" in its name, is a good start.
Also a good start: L'Auberge's Love by the Sea package. The words "rose petal turndown" fill romantics with a particular glow. As do dinners a deux in the hotel's Kitchen 1540.
Local
Local news from across Southern California
And breakfast in bed: Is that a mimosa on your tray? Tres magnifique.
The package: The posh room, the posh dinner, all that rose petalage, the "don't get up we got this" brunch comes to $599. L'Auberge Del Mar, by the way, is in Del Mar, which has an excellent train station. Take the train down and up the cinematic mood of the weekend?
On staff: The hotel employs a Romance Director (we believe this person is also the Wedding Coordinator). How's that for a business card title?
Considering the L': Does the hotel add an L and an apostrophe in front of things like its blog and news sites? L'of course. We say run with it.
Meet Sophie: The main reason we're sweet on this resort is that they aren't merely dog-friendly, but they are a friend to dogs. They've got a furry mascot by le name of Sophie; and, just recently, smaller pups were added to the "do come" guest list.
Copyright FREEL - NBC Local Media