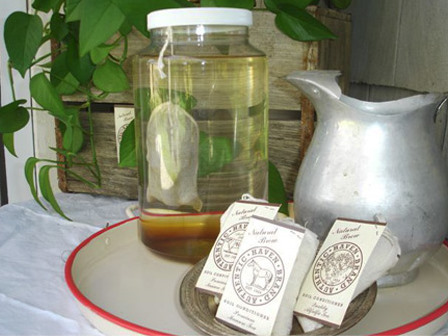 It's called tea. It comes in a tea bag. You even put it in water and let it steep. But Starbucks is not likely to serve these flavors any time soon.
Authentic Haven Brand "Natural Brew" in San Juan Capistrano is selling a unique new kind of tea: manure tea. It even comes in three flavors: Cow, Horse, and the always popular Alfalfa.
While you most likely won't care for flavor, your plants will love it.
Local
Local news from across Southern California
Haven has in the business of providing local farmers and gardeners natural products to condition and enrich soil. Owner Annie Haven says the idea of manure tea dates back to her grandma and that the company markets the all natural teas as a green-friendly fertilizer that improves soil and plant root systems.
"The teabags are a value-added byproduct of my livestock business," Haven told the Orange County Register.
The tea is prepared similar to your average grocery store brand except you let it steep for up to three days. Once the right 'flavor' is achieved, the mixture can be used to water plants up to four times during a season.
"[It's] like all natural, liquid vitamins," Haven said in the Register.
But she also warns in the Register: don't leave it on the porch with the lunch sandwiches and cookies.
Copyright CNS - City News Service