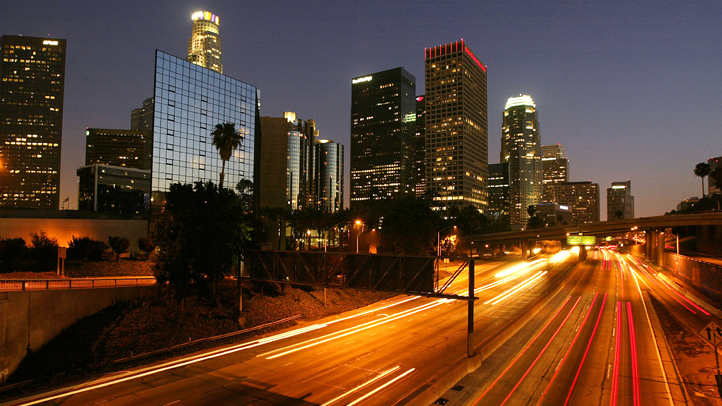 In case you were wondering what Los Angeles sounds like, a new website has the answer.
Surprisingly, it doesn't involve car horns, movie projectors or the sound of Charlie Sheen tweeting.
It's all about some light trip hop and the Los Angeles Police Department.
Local
Local news from across Southern California
YouAreListeningtoLosAngeles.com combines a livestream of local police scanners with the chillest of chill music, writes blogging.la's Dave Share:
I'm not entirely sure why this is so incredible, but it really is. I found myself listening to this for over an hour the first time. Something about the radio chatter and the chillout music just goes perfectly together. A great way to finish out my day discovering this great city of ours (more on that later). 'Til then, enjoy.
For NYC expatriates, the website also offers the sounds of New York, with the promise of more cities coming soon (can we put in a request for Sheboygan?).
We're not sure how long the site has been active, but according to domain records, the URL was registered on March 6.
On a technical note, the music track had problems loading on FireFox 3 and Internet Explorer 8 -- Chrome worked perfectly (as always). Of course, here in the office, they keep us behind a firewall, so hopefully it'll play just fine for other users.
If it doesn't load, don't worry, you can always enjoy the smells of Los Angeles here.