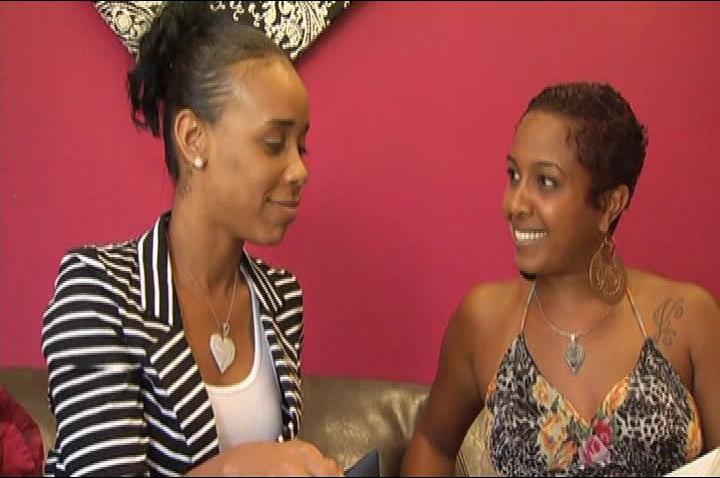 For nearly two decades, Jasmine Ashley worked as a hair stylist for other people, while dreaming of being her own boss.
"I had been where was working already 10 years, and it was like I had reached where I could be there. I grew as far as I could grow, there, " according to Ashley.
At the same time, her cousin, Destiny Waddy was feeling trapped in her job as a dental assistant.
Local
Local news from across Southern California
"Very tired of doing dental assisting, and tired of 9-5. Tired of computers, tired of patients. Literally one day I woke up and called Jasmine and said I hate it here and I can't do this anymore. I hate it, " according to Waddy.
So, despite the recession, Jasmine and Destiny quit their jobs, and opened their own salon on Wilshire Blvd. in the heart of the Miracle Mile.
"We've been called kind of crazy for opening a salon in this economy and it's not easy," says Ashley. "It's really not a walk in the park, but it just made sense to do it now."
It made sense because the poor economy also meant they were able to lease a building for less than half of what it was going for several years ago.
Experts say having a financial plan is key.
"Because, generally speaking, the first 18 months, businesses don't make money," according to John Doyle, President of SCORE LA.
John Doyle is president of the LA chapter of SCORE, which stands for Service Corps of Retired Executives. A volunteer organization which offers free counseling to small businesses.
"That is really, probably the biggest mistake that new small businesses make is that they don't go through a couple of things," according to Doyle. "One, what they're going to do. Two, who their competition is. Three, what's the financial implications of what they're doing."
Jasmine and Destiny admit they were naive when they first started, but they have something that Doyle says every entrepreneur must have, passion.
"You have to have the passion," according to Doyle. "You have to be the driver of that new business that you're starting."
You also have to use social media.
"If you as a small business owner don't have your own web page, if you're not on Facebook, if you're not interconnected with Twitter, if you're not on Linkedin, asks Doyle? "How are people going to find you?"
Doyle's final tip, know that owning your own business is a 24/7 job.
"It's all on you, it's really all on you," says Doyle, "but the rewards can be very, very great."
Jasmine Agrees.
"To walk outside and that's my name, that's my first and middle name, it's like wow, yeah, it's awesome."
Back to Work: This story is one in a weeklong series focusing on jobs and employment in Southern California.