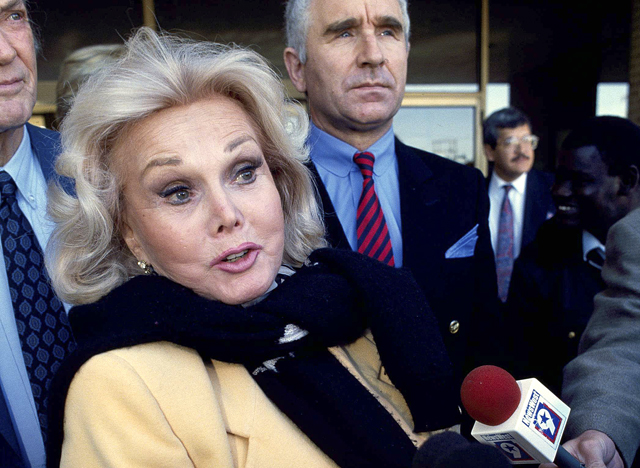 Any tradition involving turkey is great.

But it's even better when Zsa Zsa Gabor shows up, which she may or may not do Monday during her traditional Thanksgiving turkey give-away. The event is at the Venice family center where she did community service for slapping a police officer 20 years ago.

Gabor and her husband, Prince Frederic von Anhalt, are also to be presented with a plaque from the Mayor's Office for their contributions to the center, said publicist John Blanchette. Von Anhalt said Gabor's recent publicized financial setbacks would not prevent the turkey giveaway.
Gabor lost $7 million in the Bernie Madoff financial scandal, according to her attorney.

During a traffic stop in 1989, the celebrity slapped a Beverly Hills police officer and was sentenced to three days in jail and community service at the Vera Davis McClendon Youth & Family Center. After completing her service, she and her husband began buying 200 frozen turkeys for delivery to the charity each Thanksgiving.

"We decided to make Thanksgiving a part of the people's lives at the center when Zsa Zsa was helping out and bought them all turkeys that year," von Anhalt said. "Vera passed away a few years ago, but we have continued the tradition of giving turkeys to the poor families that the center helps support to make it a happy Thanksgiving for everyone there."

The turkeys are to be purchased at a Pavilions in West Hollywood and delivered to the center about 90 minutes later.
Von Anhalt's publicist said Gabor is not in good health, and it was unclear whether she would accompany her husband to the giveaway.
Local
Local news from across Southern California
Gabor, who is believed to be about 92 years old, was Miss Hungary in 1936, and enjoyed a career as a singer, actress and celebrity. She has been seen in public only rarely since she was severely injured in a car accident in 2006.

Copyright Archive Sources