To the surprise of Angelenos, Los Angeles traffic officers have been ticketing cars parked at malfunctioning meters, despite a new law that strictly forbids the California cities to cite anyone parked at an inoperable meter.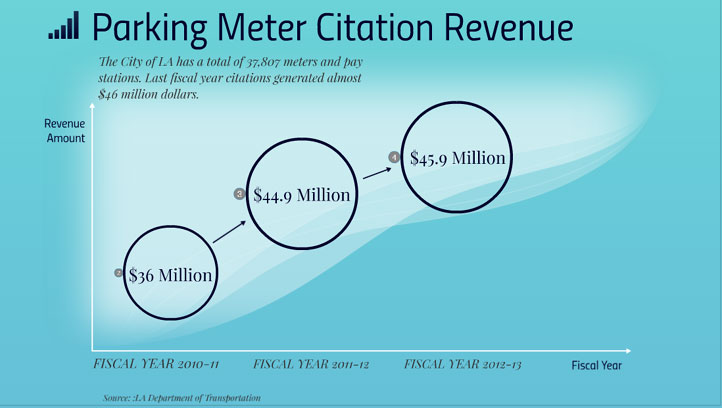 An NBC4 I-Team investigation found that parking meter citation revenue has generated tens of millions of dollars for the city of Los Angeles.
And the amount of cash brought in at the city's 37,807 meters steadily increases each year.

In the 2010-2011 fiscal year, LA brought in $36 million in parking peter citation revenue.
In 2011-2012 fiscal year, the city brought in $44.9 million.
And in the 2012-2013 fiscal year, LA raked in $45.9 million.