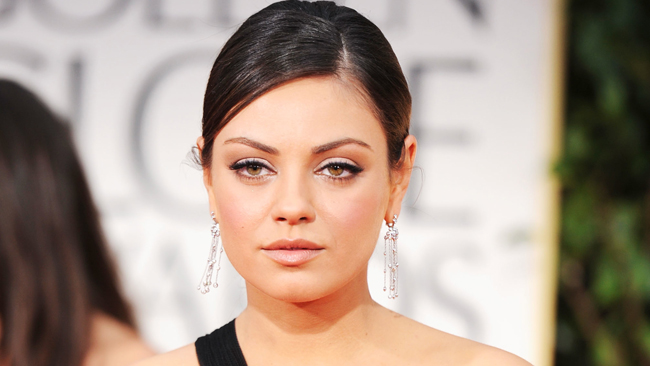 A man sentenced for stalking actress Mila Kunis escaped from a secured mental health facility in Southern California over the weekend, sheriff's deputies said.
Stuart Lynn Dunn fled the Pomona facility by climbing out through a bathroom window about 8 p.m. Saturday, authorities said.
"The window itself is not barred, as far as we know. And then he had to scale a fence that had barbed wire on it," said Reaver Bingham of the Los Angeles County Probation Department.
The probation department requested the assistance of the Los Angeles County Sheriff' Department on Sunday in locating Dunn, said sheriff's Lt. Martin Rodriguez.
Dunn, 30, was being held at the Olive Vista Behavioral Health Center after pleading no contest to a felony count of stalking the "Black Swan" actress in January 2013.
"We're treating him as dangerous," Bingham said. "He does have a fixation on his original victim and that does concern us."
Kunis has not publicly commented on Dunn's escape.
"It shouldn't happen but unfortunately in this case it did happen, so we're doing everything we can to bring him back into custody," Bingham said.
Authorities on Monday said they have no leads on Dunn's whereabouts.
Dunn has been arrested multiple times for trying to contact and meet Kunis. He was ordered to stay away from the actress after he was found living in a vacant condo owned by the star in 2012. He was later arrested outside her gym for violating probation stemming from a restraining order.
Dunn was sentenced to six month of rehabilitation, five years of probation and ordered to stay away from the actress.
Stalking laws have been steadily tightened since actress Rebecca Schaeffer's murder 25 years ago. The 21-year-old actress-model was shot to death at her Los Angeles apartment in 1989 by obsessed fan Robert Bardo.
Bardo, an Arizona native, wrote Schaeffer letters and tried to meet her at a studio where she worked. He eventually tracked down the "My Sister Sam" actress after paying a private investigator to obtain her home address from state motor vehicle records.
Bardo remains in prison, serving a life sentence without the possibility of parole.
NBC4's Joe Studley contributed to this report.