Friends and family mourned the loss on Friday of a popular graffiti artist and body piercer who was shot to death in North Hollywood.
Mourners placed flowers and candles on the spot where Michael "Trigz" Pebley, 40, was shot Thursday outside a smoke shop.
"I just want him to be remembered in the highest regard," said friend Jon Lake. "He had a lot to offer the world, just showing that you can't just look at people and just see the outside."
Richard Melograno, the owner of the Black Derby smoke shop, and others said Pebley was dedicated to his family, including his fiance. He had five children between the ages of 2 and 23.
"In his community, he was an iconic figure," Melograno said.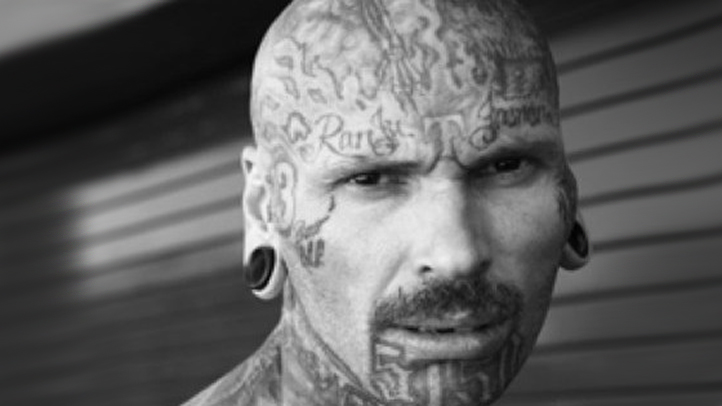 Friends say Pebley had a tattoo of the name of his daughter on his arm -- Vida.
Pebley's tattoo shop is two doors down from where he was killed when a customer picked a fight with him, Melograno said.
"Whoever it was that did this wanted to confront," he said. "You know, Trigger's not the type of person to confront, never has been."
Police said in a statement that an argument between Pebley and another man escalated into a fight, then a shooting, before the gunman fled.
The gunman was described as a white or Hispanic man between 25 and 30 years old, about 5 feet 10 inches to 5 feet 11 inches tall and weighing 190-200 pounds.
The fatal fight took place near a tattoo parlor, but not the one where the victim worked. He worked at Sincity Tattoo in Pacoima, specializing in body piercing.
Melograno arrived to his shop shortly after the shooting and gave police his surveillance video.
He says it's just a matter of time before police catch the shooter.
"There's no way he's not going to get caught," Melograno said. "They have every angle possible, plus him running down the street."