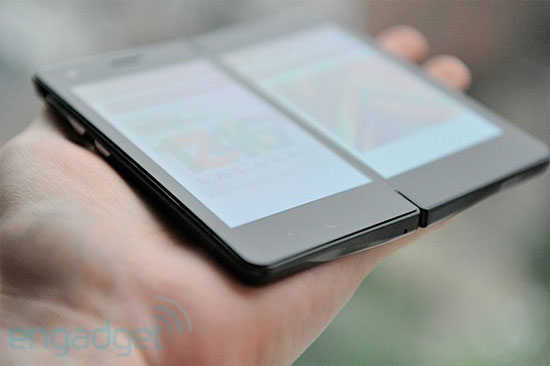 This prototype "2-in-1 smartpad" from Imerj and Frog is an Android phone that offers up twice the screen real estate as a standard phone by flipping out to connect two different screens. Neat!
According to the gang at Engadget, who got a hands-on with the prototype, it's a solid-feeling device. It uses magnets to keep the two screens together, and is easy to fold and unfold. It takes full advantage of the latest version of Android to use all that screen real estate.
Of course, having a fold-out phone like this adds to the thickness of the device when closed, which is a major consideration if you wear tight pants. But I wouldn't be too surprised to see this come out in some form or another in the not-too-distant future. What do you think, would you consider a form factor like this?
U.S. & World
News from around the country and around the globe
Via Engadget
For the latest tech stories, follow us on Twitter at @dvice
Copyright DVICE - DVICE