Florida police dog Primus almost died of a drug overdose after encountering fentanyl while raiding a suspect's house, NBC News reported.
The German short-haired pointer was rushed to Coral Springs Animal Hospital, where medical professionals administered naloxone to combat the effects of the opioid. Two other K-9 dogs from his unit accompanied him, as they had also been exposed to a lethal dose of fentanyl.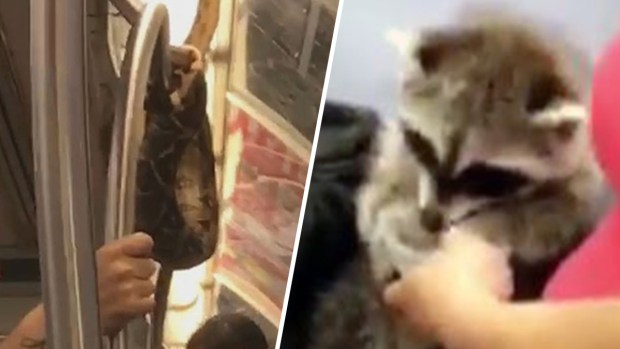 Unbelievable Animals: Raccoon and Snake on NYC Subway
The synthetic opioid is 50 times stronger than heroin sold on the streets and can be inhaled, ingested, or absorbed through the skin. Fentanyl, much of it coming from Mexico and China, has killed hundreds in the U.S., including music legend Prince. It presents a "grave threat" to first responders and law enforcement officers — human and canine, the Drug Enforcement Administration said.
Get More at NBC News