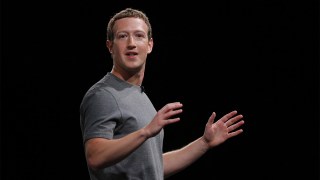 Mark Zuckerberg is an atheist no more.
The CEO of the world's largest social media company once had "atheist" in his Facebook profile, but it's been removed, and it appears he believes in a higher power, NBC News reported.
When he wished his followers a merry Christmas and happy Hanukkah from him and his family, one commenters asked, "Aren't you an atheist?"
Zuckerberg wrote back that he's not, and that after questioning things, "now I believe religion is very important."
Get More at NBC News
Published at 11:07 AM PST on Jan 3, 2017