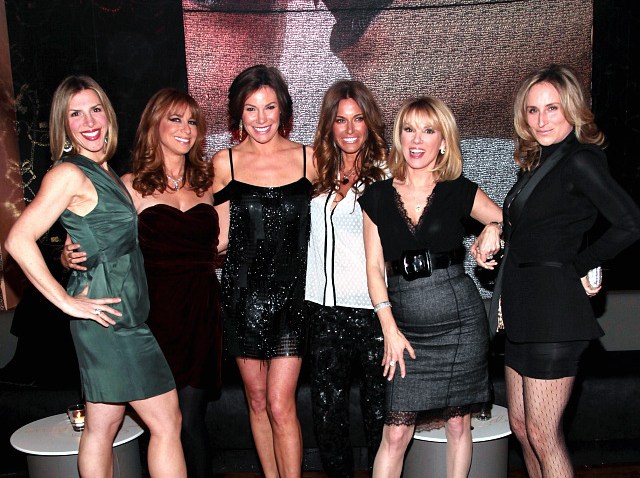 "The Real Housewives of New York City" are a real big hit.
The reality show's season 3 finale earned 2.64 million viewers, Bravo announced, a series high and a 30% improvement over season 2's last episode.
VIEW THE PHOTOS: Bravo's 'Real Housewives'
U.S. & World
News from around the country and around the globe
The Bravo show reportedly scored an average 2.02 million viewers for the season.
Fans can catch up with the ladies' latest drama on June 10 and June 17, when the stars will return with a two-part reunion special.
VIEW THE PHOTOS: Keepin' It Real With TV's Hottest Reality Stars!
"The reunion had heightened crazy moments," star Bethenny Frankel told Access Hollywood's Billy Bush in an interview earlier this week, adding that the finale itself was far wilder than fans were able to see.
"What you saw was probably like a four and what went down was probably a 10. It's not even funny," she said.
Bethenny – whose "Bethenny Getting Married?" spin-off special also airs June 10 – added to Billy that she may be ready to move on after three seasons of the show.
VIEW THE PHOTOS: Top 10 Reality Romances Gone Right
"I tend to think it might be the end," she said. "It was really gross shooting it the whole season. It was really hard for me."
Copyright 2010 by NBC Universal, Inc. All rights reserved.
This material may not be published, broadcast, rewritten or redistributed.
VIEW THE PHOTOS: The Latest Star Sightings
Related Content from AccessHollywood.com:
PLAY IT NOW: Access Extended: Will Bethenny Frankel Leave 'Real Housewives Of New York'?
PLAY IT NOW: Access Extended: Bethenny Frankel Weighs In
More from Access: [ Real Housewives Bethenny Frankel Reality TV ]
Copyright NBCAH - Access Hollywood