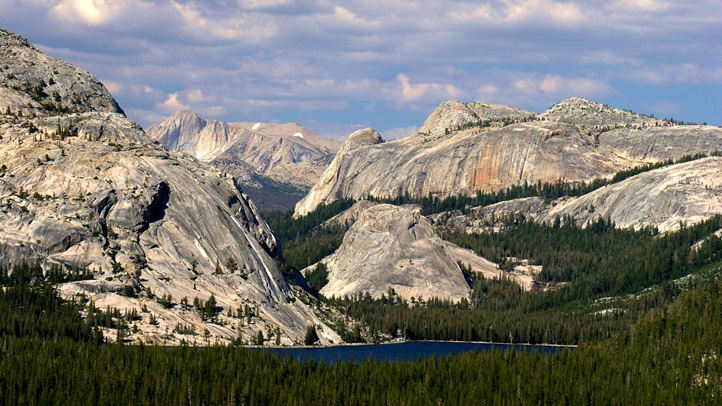 OVER THE MOUNTAINS: Technology advances and delivery times shorten and windows of opportunity grow and the future is embraced, but there are still places that open and close depending on the time of year and the state of the weather. The Tioga Road, or Highway 120, is the snowy subject of one of our state's most famous winter closures. The twisty, beautiful road that runs over the high Sierra has annual opening and closing date that very much depends on snowpack, as well as other factors. This means that crews usually get it clearly by May or June; then it puts up the "do not enter" signs again come November or December. Without it, people in, say, Mammoth, who'd like to get to Fresno, have to find routes around the mountains. With it, when it is open, day-trippers and hikers and campers visit Cathedral Lake and Tuolumne Meadow and bask in some Yosemite National Park back country exploration.
AND HERE COMES THE OPENING... That date is tentatively set for Saturday, May 18.
WHAT TO DO: There are several stop-off points for the leisurely driver toodling between the valley and Lee Vining, which is where the Tioga runs into Highway 395 at its eastern edge. And we do emphasize leisurely. Plan a couple of hours for your drive. There are some stay-over places, too, like White Wolf Lodge, but spots do fill up quickly.
U.S. & World
News from around the country and around the globe
AT EITHER END: If you're into making a day of it, we start at Groveland in the morning (maybe after a haunted night at the historic Groveland Hotel) and end the day at mysterious, tufa-filled Mono Lake near Lee Vining. You gotta have dinner at the Whoa Nellie Deli, too, one of the the state's, and maybe the country's, best gas station restaurants.
Copyright FREEL - NBC Local Media