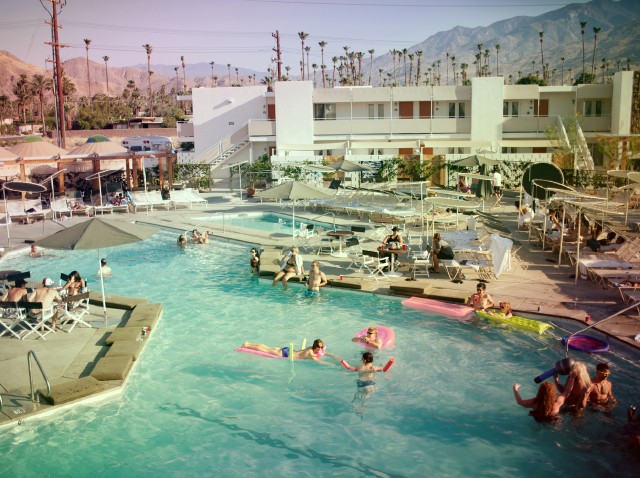 HOT OR NOT? What's your feeling on the desert in June or July? We feel like it can sometimes be sold short. In movies we typically see parched people dreaming of cool rainy climes, but that isn't the desert experience for a lot of people making for Palm Springs. It isn't about being parched or high temps or sweat beads; nope, it is about two words: swimming pool. And, yep, we even kind of like the sweet heat, especially when it stays dry. With that in mind, Ace Hotel in Palm Springs has a solid special going for its toastiest time of year.
100 N SUNNY: That is the name -- catchy -- and this is the deal: Pay a hundred bucks for a standard room on a Sunday through Thursday night. That's dipping into bargain territory, especially when you figure you'll have access to a certain blue and glimmery wet place that happens to be adjacent to the Ace Hotel. And if you sign up for this deal and you aren't at the pool 10 hours a day, well. We don't even know what to say to that. We will say, however, that if you do plan at living at the pool during your stay, up the SPF and go the big hat and big bottle of water route. The deal is good through Sept. 20, 2012.
ALSO IN THE P.S.: The Palm Springs Desert Resorts Restaurant Week opens on Friday, June 1. Is June the new hot time in the desert? Oh, please. We know. We went for the easy joke there, but who could resist? Get the deal on the dining deals, on now.
Copyright FREEL - NBC Local Media