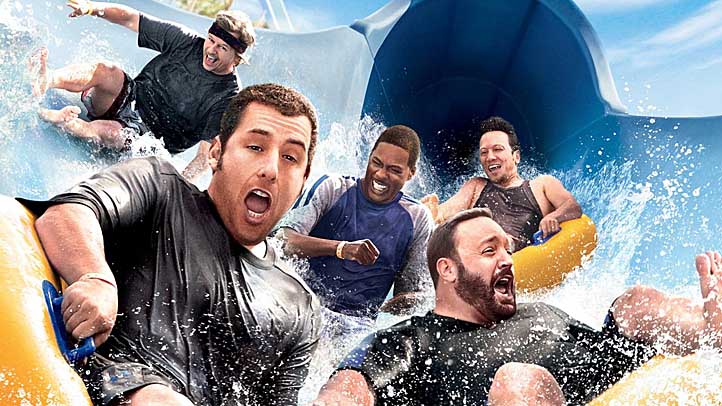 Call us naive, but we thought that maybe after the vitriolic response to "Jack & Jill," coupled with the commercial failure, that Adam Sandler might've taken a good long look at the man in the mirror and rethought his career path.
Instead, tragically, Sandler has folks at work on a sequel to "Grown Ups," reported Variety. The original starred Sandler, Kevin James, Chris Rock, David Spade and Rob Schneider as a group of school chums who reunite on the lake where they used to go to camp as kids. And coming along for the fun were their spouses, played by the likes of Maya Rudolph, Maria Bello and Salma Hayek.
As awful as "Grown Ups" was, as reviled as it may have been, it took in $162 million, so under normal circumstances, we'd understand (if not approve of) the inclination to go back for seconds. But after the failure of "Jack & Jil," which scored a 4% on Rotten Tomatoes and earned a lowly $64 million on a budget of $79 million.
U.S. & World
News from around the country and around the globe
Who would've guessed 10 years ago that we'd look back on "The Wedding Singer" as Sandler's golden age?